If you scroll the internet you'll see article after article of what people believe will make you happy. You will see the philosophers. The meditators. The people who have left their jobs to pursue an anti-nine-to-five career. Those with families and those who travel the world only responsible for themselves. Some wake up early others go to bed late. Others fast once a week and some profess the necessity of three meals a day. No matter what point you take, there will be someone arguing for and against it. Vegetarians and meat-eaters, god-fearing and atheist, republican and democrat – making it harder and harder to know how to live right. You will hear phrases like; if you love your job you will never work a day in your life. You will receive statistics about the hereditary influences of depression and ten supplements to combat its effects. You'll see social posts about how people didn't know what true happiness was until they got married, had a child, found their higher power.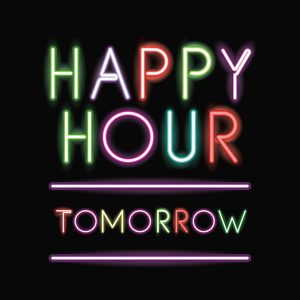 So the easy question to ask is what makes you happy? Many of us are able to pinpoint moments of happiness. But are we happy enough? If we don't enjoy work as much as the happy hour afterward, does that mean we are unfulfilled – not doing what we are destined to do? If you are disappointed with your husband or wife, from time to time, does that mean you are in a loveless marriage? If you woke up on the wrong side of the bed this morning does that mean you will never find the right side again?
Perhaps we are too caught up in how others think we should feel or even how we think we should feel instead of just feeling. As children, we partook in many activities for the sheer and instantaneous joy of them. I am going to go play on this seesaw – why? Because it makes me feel happy. We simply relished in the act at present, no more, no less. As adults, we tend to ride the seesaw and wish it were a boat or question who we're riding it with or what happens when we get off of it. Just ride the seesaw. Even if you feel like riding the seesaw is a compromise for something more interesting – that the pure weightlessness you feel when you're launched above the ground will never take the place of a first-class flight over Paris – ride it, and know that you are likely to be on that plane at some point as well. And even if you never go to France – there will still be a ton of other places you'll see.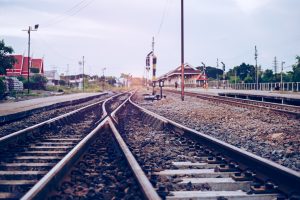 Do we make compromises in life? Sure. Do plans deviate? Hell yes. But sometimes the compromises we make lead to a substantially better journey and an even greater journey's end. Some of the plans we make for our life, and want so badly at the time, are made before we have completely matured – and now, as we continue to grow, we will understand that adapting our dreams is not the same as giving up on them. The creativity and interests you hold can be sculpted, altered, and expanded. Sure, you may not have written your great American novel or invented a cure for cancer by thirty, but odds are you have several opportunities in your daily life that allow your talents to shine through – whether at work, with a group of friends, with your significant other, or by yourself. And if you don't, you're not trying hard enough.
A good piece of advice for being happy with yourself – with your present and with your future – is to act more like a child while acting less like a child. What do I mean by this? As children we experience some really great raw emotions – we experience wonderment on a regular basis, we are never more excited and more interested in simple pleasures and things then we are as children. As young adults, we are more impressionable, but also more inspirable. But by the same token, we don't deal with things as well either, sad events feel gloomier and the ways in which we cope with certain types of adversity are not always logical. We are less likely to think about consequences, but in many ways, we are more apt to take rewardable risks, be more honest with ourselves and with others.
Adulthood asks us to think before we act, and respond to any given situation in a socially appropriate manner, but this can sometimes result in feelings of fear, apathy, anger, or depression. However, when I read an article where the writer tells their audience that to fully enjoy life they must abandon all unenjoyable tasks, I have to laugh. I don't enjoy housework, it doesn't inspire me, but I do enjoy a clean house. Do I feel more clearheaded when the tasks are complete? Yes. Do I feel more appreciative of the things I have when they are sparkling and organized? Sure. When I feel more appreciative does that better my chances of becoming inspired? Absolutely! Our ever-growing maturity is, in part, based on being able to see a series of moves as you would the win at the end of a chess game – Knowing that these moves will ultimately result in a happier state of being.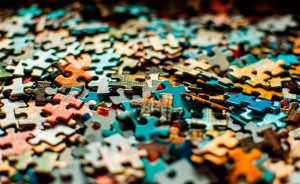 As we continue to grow, we must learn to take life less seriously while being more serious about life. We must worry about the right things, and not everything. We must try to see things, all things, with the excitement and possibility that a child would. And if they don't quite measure up to our expectations, so be it, each experience is worthwhile, both as a single event and as part of a much larger tour de force.