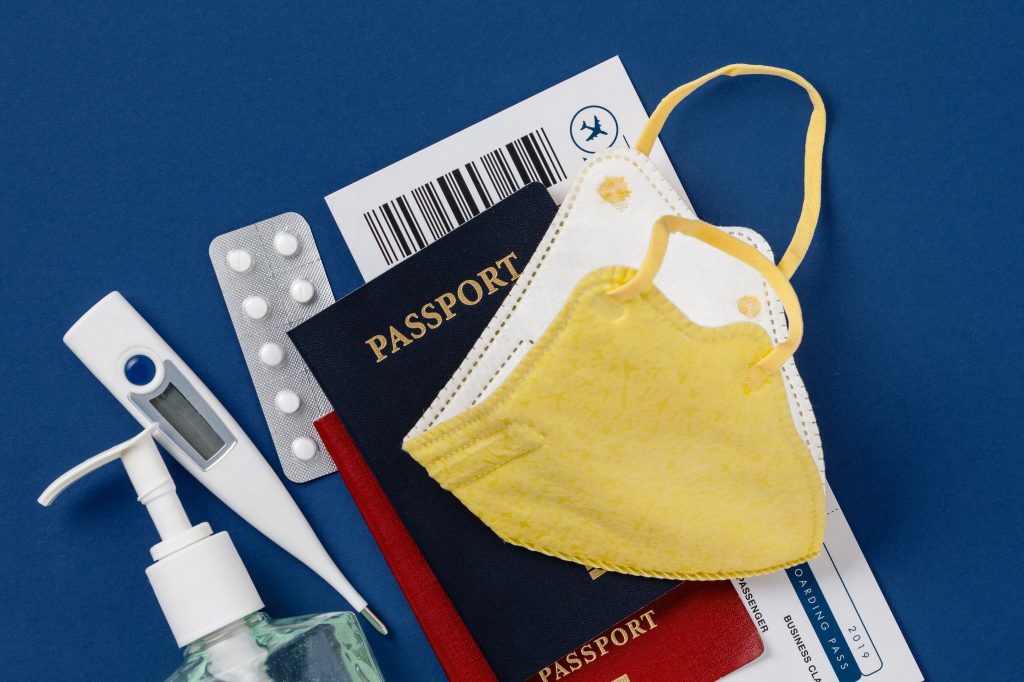 While COVID-19, aka coronavirus, has sparked this post, it isn't the first global crisis we've faced, and, if history has taught us anything, it won't be the last. The seriousness of this pandemic has reminded us that nothing is forever – the protective shield we've created for our loved ones and our businesses can be infiltrated – and we must adapt to survive. Some of us will not make it, it's a hard truth, but those that do will emerge with a tougher outer shell – a protective shield that is twice as strong. The skills we hone today will prepare us for a future that, while harsh sometimes, can also be incredibly fruitful.
How to Change Your Marketing Strategy During a Financial Crisis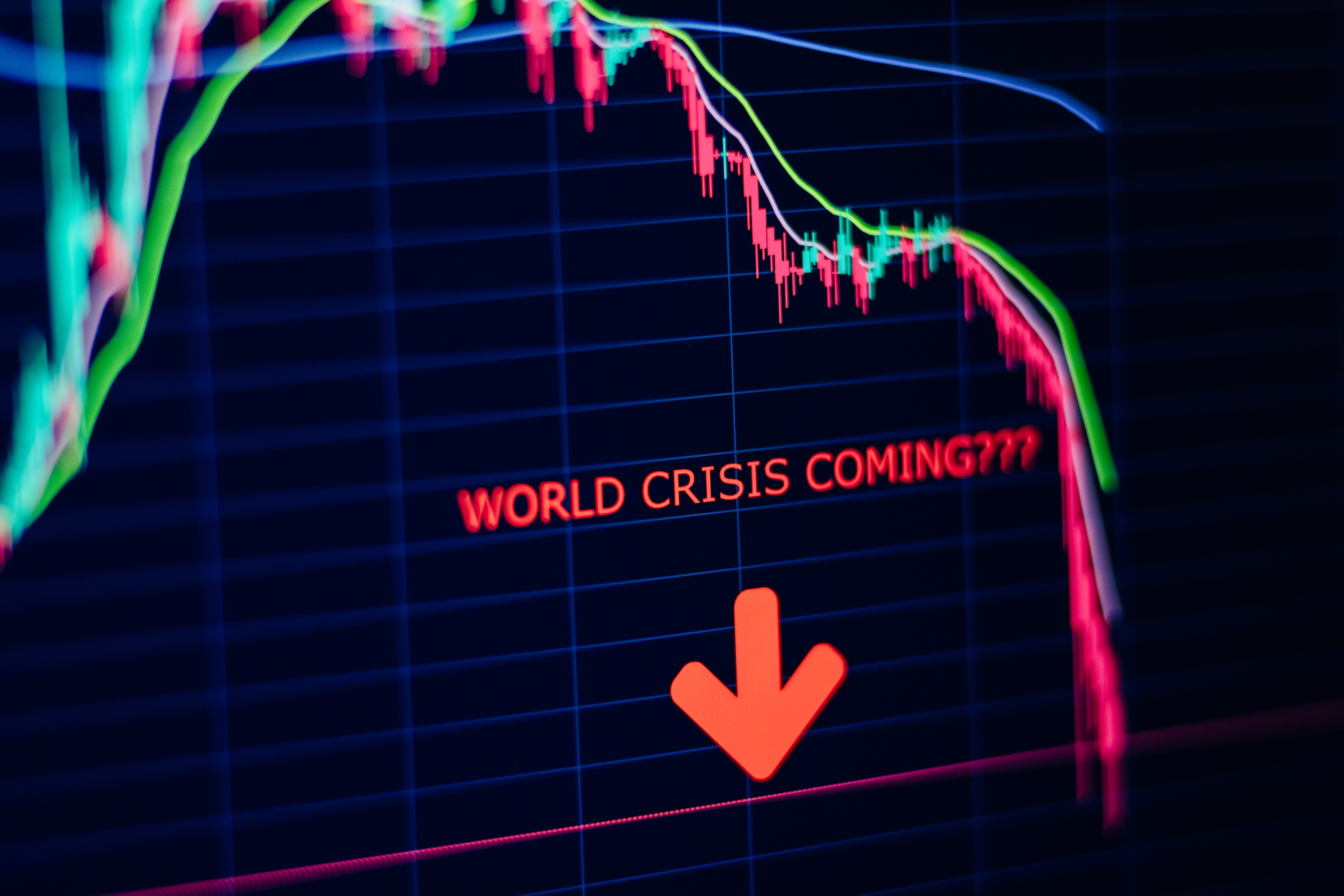 You might be losing money right now in our weakened economy – some of us fistfuls. You may even feel guilty that top priority for you during the world crisis is to maintain your business's revenue and to do this, you need the money of an economy that is suffering right alongside you. The last US recession, also known as the Great Recession globally, started in December 2007 and continued until June 2009. Is a recession coming again? Are we in a recession now? Are we facing economic collapse? Is this our Great Depression?
In a month, over 16 million Americans lost their jobs due to COVID-19. The stock market is turbulent. Brick and mortar business closings are widespread. Ecommerce is facing detrimental downturns. Toilet paper sales have octupled. Consumer behavior and the business market have changed.
Where were you the day the economy went up in flames? Now, the Great Lockdown or Coronavirus Recession has exceeded the Great Recession of 2007 and is considered to be the largest economic downturn since the Great Depression. This is something you can plan but never fully prepare for. We take measures to see that our livelihoods continue. We work hard and use our intelligence. We fine-tune our social skills and build our emotional skills. We improve our financial literacy, but when an arguably unforeseen disaster occurs (act of god), sometimes there is nothing we could do to stop the initial fall out. The best financial strategists in the world cannot predict everything, even US recession 2020. As businesses and individuals, our financial education tells us that we must save money for emergencies – but that stream of income is not endless, and that creates a time crisis – eventually, any savings account needs to be replenished. Being financially literate is knowing that you HAVE TO make MORE MONEY to survive.
So how do you keep your customers when sales have been cut in half…or a third…or less? What are the dos and don'ts? You ran a good business, customers liked you, you provided a respectable product or service, things were going relatively well…but now people are scared. They are scared of the uncertainty of the same economy that is crippling your business. Peoples' personal financial literacy is telling them that they have to put their consumerism on hold. However, people will make exceptions, and, as a result, some businesses are booming. Liquor stores have seen a large increase in sales. Boardgame and puzzle sales have gone up. Industries like landscaping, media, and technology are profiting. Grocery delivery services are doing well. Essential goods or services have also seen evident sales increases, such as medical supplies and disinfectants. So what's the takeaway?
1. Make Your Business an "Essential Business"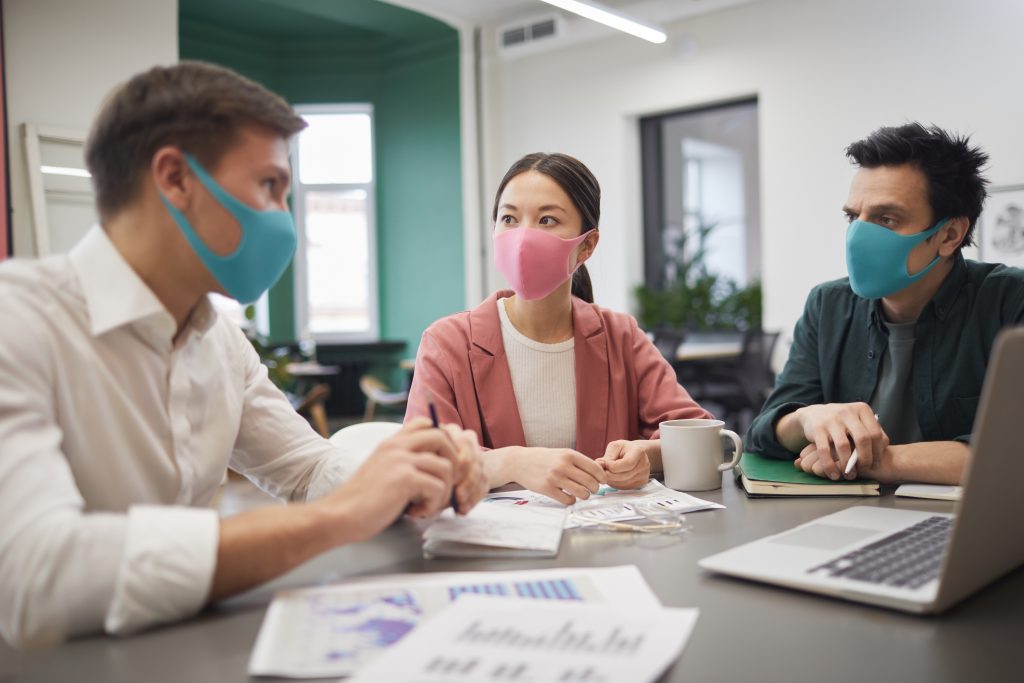 Make your business an essential business either now or for the future. Nurture hope – whether that's an immediate hope with an instantaneous solution to a current problem or the hope for a return to normalcy (at least some semblance of it). In the spirit of social distancing, actor and director, John Krasinski, created a YouTube show called SGN or Some Good News that he hosts out of his house. He features only positive news stories. With plenty of bad news coming in daily, Krasinski saw the American need for something different and flipped broadcasting on its head. Major automotive companies, General Motors and Ford Motor Company, have converted some automotive manufacturing plants to factories that now develop hospital ventilators; car shopping is not a top priority, but the latter is. Luxury brands Louis Vuitton, Chanel, and Burberry, have altered their supply chain to create non-surgical face masks for healthcare workers. 3M is increasing its output of respirators. Restaurants are offering heightened food and beverage delivery. Companies are adjusting to produce products and services that are relevant now.
Businesses that are trying to survive need not be ashamed of turning a profit based on innovation and sound promotional ideas, as long as your company is continuing to solve a problem. This problem can be big or small. Even streaming services like Netflix or Hulu are solving a problem. People are being told to shelter in place, stay at home, self-isolate, quarantine; regardless of your stance on television, people need entertainment, and they also need news, especially now.
People need to stay in touch with family and friends, even if they can't be there in person – making technologies that offer digital communications and video chatting, helpful aids in the fight to stay connected. Even social media is playing a positive role in many respects, offering ways to maximize global communications. If your business is not deemed an essential business, it can still be essential to your customers and improve their quality of life. Think of cell phones, at once they were considered an extravagance; good or bad, now people can't imagine their lives without them.
If your large organization or small business cannot offer enough solutions to turn a profit now, then make pizzas. Amid the heartbreaking news stories, you will also see a restaurant owner and local pizza shop proprietor making free food for those who can't feed themselves; you will see landlords giving breaks on rent, paper companies making medical labels; you will see car companies offering three months free financing to new car owners. In a person's or corporation's effort to do their part, they will not be forgotten, and nor should you. Their goods and services will be needed again. So will yours. Keep your customers close.
2. Stay Connected with Your Customers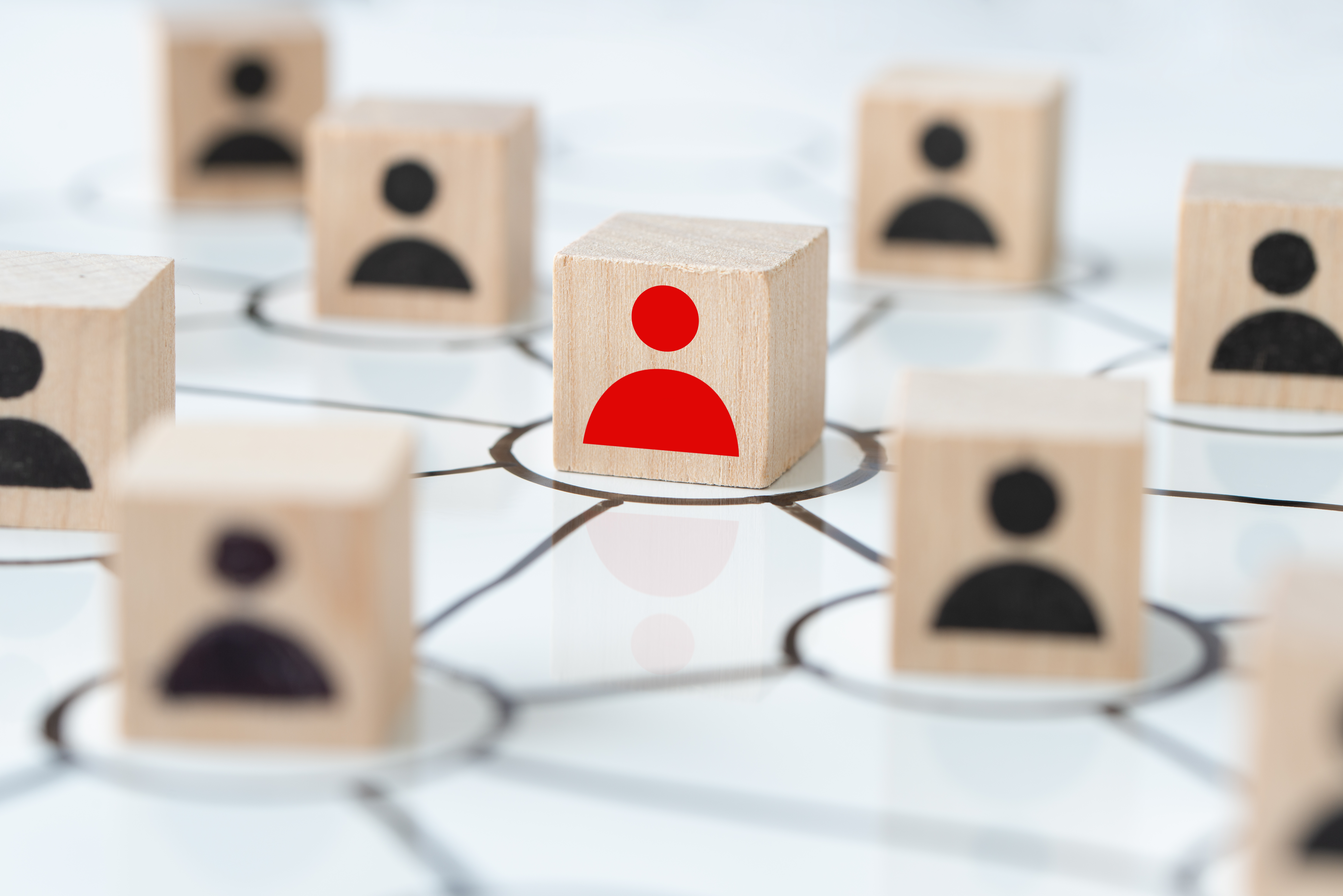 Just as you have taken alternative means to stay in contact with friends and loved ones, do the same with your customers and prospects. Remind them what your relationship means. Lock in their loyalty, and maintain it.
Reach out often, especially during heightened times of loneliness and isolation. A phone call, a thank you card or other direct mail correspondence, an email, social media, your content. Update blogs, websites, videos, e-newsletters, direct mail newsletters, print media, press releases, publications with your business's expert info, and more. Make sure your customers are aware of the changes you are making. People want to see companies that are stepping up to do their part while using creative resources to implement positive change.
Digital marketing can be a powerful force, so can social media marketing, but the magnitude of digital information at this time can also be overpowering. Don't get lost; make sure you are following up in other ways too. Reach out in as many ways as you can, local marketing and global marketing, to maintain healthy relationships. Small businesses are still distributing flyers and using other print marketing materials as a tangible way to maintain rapport. Real estate agents are continuing to call clients – and hosting virtual tours. Musicians and other entertainers like comedians are performing remotely. Skilled workers are providing instructional videos and webinars for do it yourself projects. Others are sending out sales materials for goods and services that can be taken advantage of during extended periods at home or while working remotely.
In addition to furloughed employees filing for unemployment and seeking their stimulus check, they are also purchasing goods and services that they deem essential – again, not just to their survival, but their quality of life – mentally, physically, emotionally, and spiritually. As a business, you must cater to this; send your customers care packages with your business's own unique ways and marketing methods to ease their suffering during self-isolation. Adjust your marketing materials as you would want other companies to – what are you purchasing during this time, what are your own emotional touchpoints that could lead to spending even when trying to be frugal? Business marketing tips and tricks don't need to be dishonest, at the epicenter of marketing 101 is marketing advice that will always ring true, reminding customers that even in times like these, they cannot get by without your business.
Marketing your business still remains, at its core, a meaningful conversation with your customers that produces positive results for the both of you. Cheap marketing ideas can come in handy right now, organic marketing activities, and what's more organic than a good conversation? Take to social media (it's more a way of life now than ever), take to the mail, take to the phones, take to shouting from the rooftops that you are here to help, and when you can't find a rooftop, start with your own backyard. Make the gesture as a business to help out your neighbors. Word of mouth travels faster than you think.
3. Get Personal with Your Business Marketing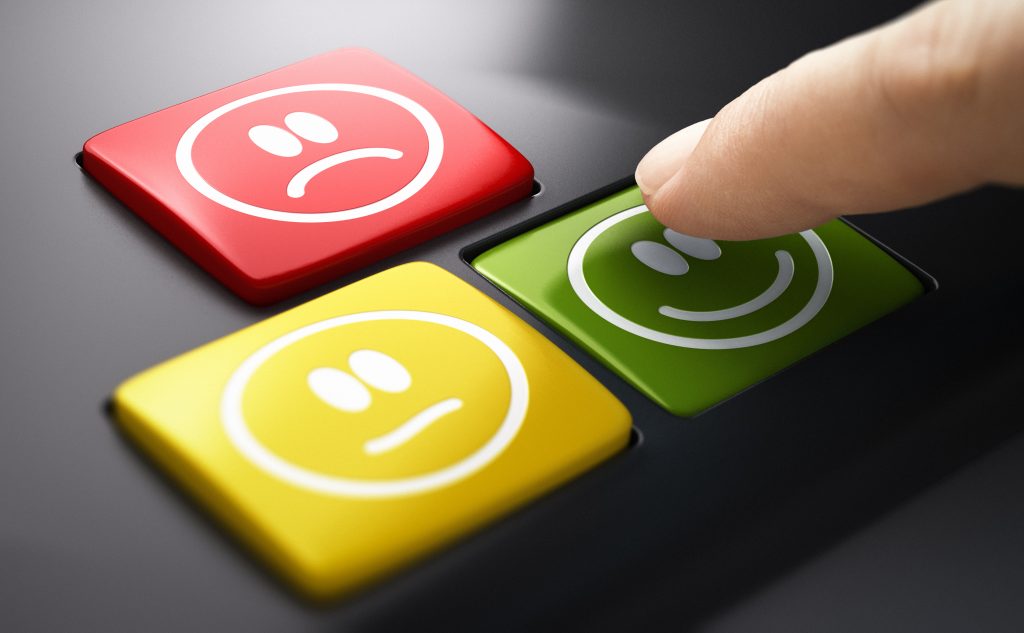 I read another blogger who said that there is nothing funny about the COVID-19 virus. While I agree that there is nothing inherently funny about the global pandemic – did you know that some people thought coronavirus was related to Corona beer? Did you see the meme about how Tiger King will save us from the coronavirus? Did you watch the gif where Kermit the Frog dances to a Fleetwood Mac song after several glasses of wine during quarantine? Humor is how we cope. Laughter boosts many things, including immune cells and infection-fighting antibodies, so even laughter is doing its part to help us stay healthy in these trying times. But humor is not the only way we cope. Sincerity helps us cope too.
When reaching out to your customers, and often, be real or be funny, sometimes you can be both. Humor is tricky, especially when trying to relate to a large group of people, but anyone can be sincere. If you are unsure of one strategy, use the other.
When being real with your customers, highlight your own concerns, visions of the future, and anecdotes for improving your present, to maintain relationships. Think of what you are purchasing during this period that is not "essential," but still essential to you. Where does your own business fit into this? In sincerity can sometimes come fear, but fear is an effective marketing tool; there are those marketers who use it wisely and others who abuse it, be a business that uses it wisely. In certain cases, people may need to purchase a product or service because their life depends on it, but the guarantee of that life and the assurance that things will get better should now be at the heart of every message. Follow this adage; if your business is not part of the solution, it is part of the problem. Be a solution to your customers, be the solution to your customers, and you may just come out of this okay.
123Print can help you come up with solutions to stay connected to your customers and loved ones with unique personalized gifts, print marketing products, and greeting cards. Ask about our 'Mail for Me' service.