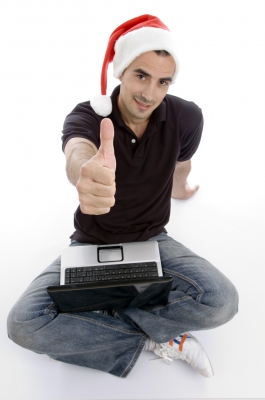 It's that time of year, and Erin already shared some office holiday party etiquette with you. But I caught a bit of Clinton Kelly on a talk show giving advice on what you should and shouldn't wear to the office holiday party, andit inspired me to share these 5 office holiday party "what not to wear" tips.
1. Watch the neckline — Clinton's advice was to either be revealing up top or on the bottom, but not in both places. While that's good fashion advice in general, I would add that, for the average work holiday party, whichever end you decide to reveal, don't reveal too much. Plunging necklines and Angelina Jolie dress slits are best left to the red carpet or a night out with friends. They're not office holiday party-appropriate outfits. And lest you think I'm only speaking to the ladies, gentleman: button or zip your shirts, too. An inch or two of the top of your chest is plenty.
2. Cover the bottom — Since we talked about the cleavage quotient, let's not forget about the booty bottom line. Understand this: no one at your office needs to see it. Whether that's through a trendy sheer look, a too-tight bandage skirt that keeps creeping up, or a too-low pair of hip huggers, this isn't work-appropriate holiday clothing. Even if you're going to a plumbers' party. Nice ladies and lads don't expose their bums, regardless of all those stories about office holiday party copy machine hijinks.
3. Have some soul — A party can be a time to let loose and have some fun, but since this is an office party, you still have to be a little conservative. Those candy-apple red, six-inch spike heels might look great with a naughty Mrs. Claus outfit, but they really don't belong at your work party. Likewise blown out flip-flops or beat-up tennies may not be the right footwear. Since you'll likely be mingling and standing a lot, think sensible when it comes to your shoe decisions.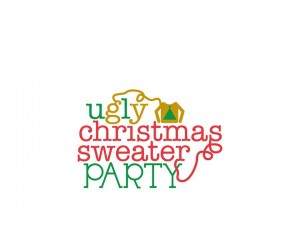 4. Don't overdo — This can apply to a lot of things, particularly if there is an open bar, but what I'm talking about is wearing something that looks like Christmas or Hanukkah threw up on you. Unless, of course, you're going to an ugly Christmas sweater party, because then: the sky is the limit. Presumably you'd like to be seen as a professional by your co-workers. Sporting a red, white and green angora sweater featuring sequined snowflakes and kitties wearing Santa hats may not earn you respect on Monday morning. Just sayin'.
5. Know the venue — In other words, where is the party and what is the dress code? If it's a formal restaurant or country club and a tux and beaded gown are the standard garb, then by all means doll yourself up. But if your party is at the local country bar, you might want to rethink the satin cummerbund or party dress. Likewise, the authentic cowboy boots with the also-authentic cow poo on the heel would not be well received at the formal party — and probably not at the country bar either!
It's really about using your common sense. Have you picked out your office holiday party outfit yet? Do you have horror stories from Christmas past that would scare Scrooge? Inquiring minds want to know! Leave us a comment below, tweet us, or post a picture of your holiday office party-appropriate outfit on our Google+ page or the 123Print Facebook wall.