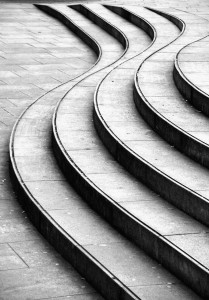 Is it time to update your homepage? Has your company mission recently changed? How long has it been since this page had a graphical and/or copy refresh? There are five simple steps that can help you build a superior home page.
Many of us create homepages without thoroughly understanding how important they are to the overall success of the website. Unless you are bringing your potential customers to a product or service landing page, the overwhelming majority of your visitors judge the effectiveness of the website based on your homepage. It's an ideal opportunity to position your brand and set the tone for the entire website. Remember: Website user data suggests you've got only, at most, 10 seconds to capture someone's attention. Your homepage must be dead-on or you're cooked.
Although everything quickly runs its course (and this is abundantly true on the web) and is instantly replaced by a new set of norms, it makes sense today to pay attention to the following 5 tenets:
1. Your Company Name & Logo
Do:
–  Make sure your company name and logo is clear and easy-to-read.
–  Consistently show your company colors throughout the site.
–  Keep your tagline — if you have one — brief and that it goes to the heart of what your company represents
Don't:
–  While it should be instantly visible, don't allow your company name and logo to dominate the header.
–  Don't make the logo so intricate that the visitor cannot quickly identify who you are.
–  Don't get lost in the crowd. Create a company logo that differentiates you from the competition.
2. Your Layout and Overall Presentation
Do:
–  Keep the homepage clean, well organized and easy to navigate.
–  Position key images and associated text above the fold where your message can be viewed and quickly understood.
–  All call-to-action buttons should be clear and prominently featured.
Don't:
–  Avoid an overpowering presentation cluttered with images, gratuitous text, a jumble of fonts and colors, banners and call-to-action buttons.
–  Stay away from busy backgrounds that can cause the text to become illegible.
–  Don't center everything on the page. Keep it visually exciting and enticing.
3. Your Text
Do:
–  There's no substitute for strong, effective text that efficiently tells visitors your story. Keep it fresh and up-to-date.
–  Write for the benefit of your visitors, not Google. If you follow this truism, you will ultimately satisfy both.
–  Be brief. You have the rest of the website to go into more detail.
Don't:
–  Don't over-write. We live in an age of the incredibly short attention span. Less is more.
–  Avoid making all of your text bold, underlined and italicized or upper case. It's ineffective. You wouldn't do this on a printed piece, so why would you permit this approach on your website?
–  Stay away from blinking, flashing text. It's disorienting and, even worse, outdated.
4. Your Images
Do:
–  Use good quality photos. They will speak volumes about the professionalism of your website.
–  Select images that instantly convey what you are trying to accomplish.
–  Watch the speed. A web page must load faster than 2 seconds, or you risk losing both customers and sales. Compress your images by creating consistency across your HTML and CSS code.
Don't:
–  Refrain from having too many images — keep them to a minimum.
–  Avoid using graphics that can be misinterpreted as call to action buttons.
–  Don't forget to add a description of each image in the HTML "alt" tag. This enables the visitor to identify the image even if the image does not open. And let's not forget search engine optimization: "Alt" tags help add important keywords to your website.
5. Your Rotating Ads
Do:
–  Your initial slide is your most important slide.
–  Prioritize the critical message behind each ad and determine whether some (if not all) of the content can be edited, consolidated or deleted.
–  Limit the number of rotating ads to a maximum of 5. Research tells us that most visitors view only one of those ads — whichever one is showing when they land on the site — and then navigate into (or away from) the site.
Don't:
–  It's not compulsory. Rotating ads show no proof of increasing conversion rates and may only succeed in confusing visitors.
–  Since most visitors will probably not view all of the slides, be sure the links featured on them are also available elsewhere on the homepage.
–  Don't rotate them too slowly or too quickly — approximately 5-7 seconds seems to be the accepted norm.
Do you have any tips you can share from developing a home page? Please share them in the comments below.