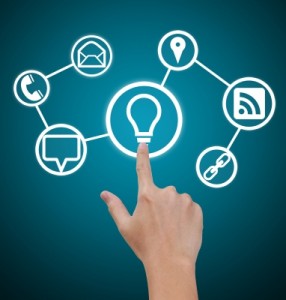 Does your portfolio website look like it hasn't been updated since the '90s … because it really hasn't? So many of us create a portfolio website and then never update it. That's definitely not a good practice since, for one thing, you likely have grown a whole bunch since you first launched that outdated website! And you have beaucoup more relevant work to share and present to potential customers and clients to really make you shine and separate you from the competition.
Believe me, improving your portfolio website is worth the investment — both time and money. It's often the first thing customers and clients check out about your company, and if it doesn't represent you well, then there's a higher chance you won't get the gig. That's not a risk you want to take — instead, make it a point to "wow" everyone who comes to your site. The following are five things to consider when improving your portfolio website.
1. Refresh the look of your site. The content is certainly very important, but so is the design. Work with a web designer to choose a look that represents your company, and go for a clean style instead of one that looks overcrowded with too much "stuff." It will come across as more professional if you make every element simple and organized in a way that's easy for the viewer to navigate. You want your work to be the part that shines and grabs their attention, not the site design.
2. Think about the foundation of your website. Some website platforms are easier to update than others. WordPress, for example, has tools that make it easier for a "regular" person to update it. Are you going to want to make changes to your site in a few months, a year or two years? Most likely. Ask your web developer which website platforms make the most sense for you — something easy to manage — and get a tutorial on how to make the updates you might want in the future (take notes!) before they sign off on their work for you.
3. Review the messaging. Undoubtedly, you have updates to your About Us/Me landing page on your portfolio site if it hasn't been updated in a while. Whether you are writing it for the first time or refreshing it, give some thought to who you are now and what your value proposition is (what sets you apart from your competitors). Try not to use verbiage that is generic and overused, such as "the number one graphic artist in town" or "top Atlanta painter," within your About Us section. Also, in general, write (or have your writer write) copy that is perfectly clear about the services or products you offer. Spell it out. Tell your company story, list your services and then provide examples of your work that back up that story and those services.
4. Carefully select your body of work. Your portfolio website does not have to feature every single client whom you've ever worked for. Handpick your most impressive projects and provide a good range that showcases all of your services and demonstrates your experience. In general, somewhere between six and 12 projects is plenty. With each one, include a brief summary (try to keep it under 100 words) of what it entailed/an overview of what you did/a problem you solved.
5. Don't forget to connect. Provide your customers or clients every possible way to get in touch with you. On your Contact Us/Me page, include a phone number, email, social media sites as well as email fields to fill out and send you an email through your site. Some people prefer one method; others prefer another — give them everything to get the highest response to your portfolio website!
As you are refreshing and improving your portfolio website, always keep the user experience in mind. Give customers and clients the information they need in a clear and organized way with good navigation so that they can make the right decision about you … to give you the job, of course!
Do you have a great tip about building a portfolio website that you'd like to share with the 123Print audience? Please do! Give us your tip in the comments below, or connect with us on Facebook, Twitter or Google+.