Now that you're as stuffed as yesterday's turkey, let's get down to some serious savings. While everyone else is fighting crowds at the retail stores, you can take care of your Black Friday shopping at home with some lose pants on. Of course we suggest that you start at www.123Print.com where everything is 28% off! Black Friday is just one day, so get your business cards, postcards, invitations, whatever you need for the office or your special event today and save! Just type "BLACKFRIDAY" into the promo code area on the right side once you're in the shopping cart and watch the prices drop! Nothing like a crossed out price followed by a lower price to make your budget smile!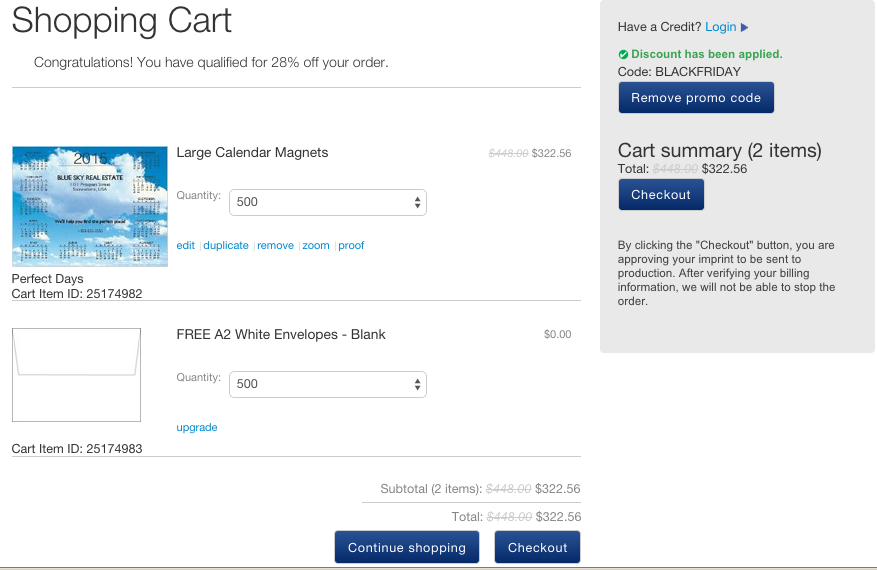 If you do decide to go out later, or want to text your friends and family with some crazy ideas to try while in the store, check out our "9 Fun and Ridiculously Annoying Things to Do on Black Friday" blog. Here's a peek at what's there:
#1 Find a checkout line that's sure to build behind you and then pay for your purchase with a mason jar full of pennies.
#2 Dress up like a store employee and wander around the store pretending to answer peoples' questions.
Feel free to leave us a comment about the great deal you got at 123Print and how you'll use it, or give us another fun/annoying thing to do while shopping on Black Friday. Post below, on Facebook, Google+, Twitter or LinkedIn.
Enjoy your Black Friday!