Today is the first day of spring 2018!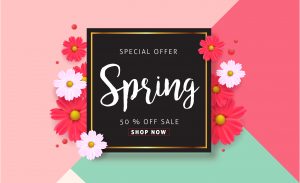 For your small business, this opens up a whole new marketing plan. With the first day of spring comes warmer weather, longer days, special events, and holidays. It's also tax season, which means many of your prospects and customers will be getting a nice big tax refund to spend on your products and services if you entice them properly.
With spring 2018, your color story should also change – flowers are blooming, the sun is poking out, and fashions are getting brighter. Your marketing materials, both print and digital, should reflect the emergence of these spring colors and new seasonal trends. People are excited to head into springtime, and you should be right there with them to peak their excitement with fresh spring marketing campaigns.
Looking to change your color story for the spring season?
You can incorporate spring colors into new business cards, brochures, postcards, yard signs – you name it. You can up your social game with a new color story, revamp your website, and improve your email marketing. Spring is the season of renewal – so these changes will come at the perfect time. If you want to know what colors work best for springtime, there is no better place to turn than the fashion industry. No matter what type of business you are running, things like NY Fashion Week, the latest edition of Vogue, and the PANTONE® Fashion Color Trend Report act as great references for what spring colors will work best for you marketing content. More color and lighter, brighter shades are all good things during this time of year, but you also want to use colors that best represent the type of company you are running.
Fashionable spring color trends
For spring colors for 2018, here are some options, as dictated by the greatest minds in fashion.
Meadowlark 

(#e3db52)

Cherry Tomato 

(#ed2c33)

Little Boy Blue 

(#799ae1)

Chili Oil

(#8a2324)

Pink Lavender

(#ddb0d1)

Blooming Dahlia

(#e89c8f)

Arcadia

(#359b8b)

Ultra Violet

(#60438e)

Emperador

(#633223)

Almost Mauve

(#ece2e1)

Spring Crocus

(#b564a6)

Lime Punch

(#d5ee16)

Sailor Blue

(#052344)

Harbor Mist

(#c0bfc6)

Warm Sand

(#cbb699)

Coconut Milk

(#eeeced)
What do spring colors mean to your customers?
These spring colors will deliver emotional connections with your customers. With your new spring 2018 marketing campaigns you can utilize combinations of these evocative spring colors to present your color story, combining:
Stimulating yellows

Desirous reds

Luxurious purples

Soft and playful pinks

Refreshing greens

Calming blues

Earthy browns

Tones of the warm tropics

Cool harbor rains

Light, airy, and subtle summer whites with a slight touch of sweetness.
While commanding visual attention, these spring colors tantalize all of our five senses where you can taste, smell, and even feel the moods they create and the places they transform us to.
It's important to remember that the meanings of colors can change depending on how you use them. The type of shade, the context of the color, the company that is using it, and the overall mood of the campaign and its content can all dictate the type of feelings your spring colors will convey. Think of the color meanings you see explained in books and on the internet as suggestions. These suggestions are much the same as the symbols defined in a dictionary of dreams. While the symbol of an apple tree in a dream is documented to mean magnificence, it could signify any number of things based on the person who is dreaming it. Everyone has a different set of experiences, and our memories are all triggered by different things and in different ways.
Speak to a larger audience with a universal color story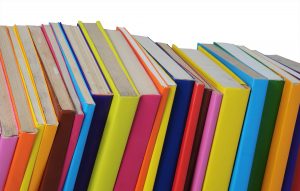 Typically, you will want to adopt more universal color meanings during your campaigns, ensuring that you speak a concise message to a large audience. To learn more about colors and their meanings, click here.