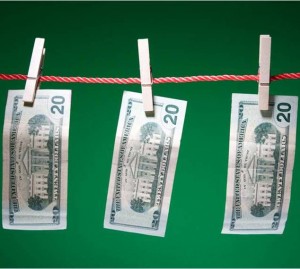 For this year's Black Friday, think "Green" — this year's Black Friday trends will be all about money! For many retailers, the day after Thanksgiving (a.k.a Black Friday) is one of, if not the biggest shopping day of the year. As a small business, you may not be able to afford the same deep discounts that big-box stores have, but that doesn't mean you can't get your hands on a piece of that delicious Black Friday pie. Here are 10 tips for preparing your small business for the green on November 29th:
Provide additional service and support.
One advantage you have as a small business owner over big-box store employees is the ability to give personalized attention. Not only do consumers look for low, competitive prices – they are also looking to be valued and appreciated. Offer to help your customers find whatever they need, even if it's a low-ticket item. Consider implementing a no-hassle refund policy, or any other initiatives that will reduce buyer remorse.
Have gift certificates to purchase.
Did you know that, last year, 8 out of 10 holiday shoppers had gift cards or certificates on their lists? If your business didn't have custom gift certificates available last year, make sure you're on the bandwagon this year!
Offer free delivery or setup.
Have you ever seen the movie Waiting…? One of the things I took away from that movie was Dan's "inspirational" message, "The difference between ordinary and extraordinary, is that little extra." As goofy as that movie was, that's not a goofy mentality to have! It's that little extra, such as offering free delivery or setup, that will really show your customers you're willing to go the extra mile.
Have exclusive deals for exclusive customers.
Keep in mind that "exclusive" can simply mean those customers that are subscribed to your newsletters! Make sure that, if you do decide to give out exclusive coupons to select customers, you let them know of its exclusivity. Take any opportunity to make your customers feel special.
Try out some social media ads.
The holidays are a very popular time for people to take off work, relax … and catch up on the latest social media gossip! Take advantage of this opportunity and keep your brand in the front of their minds by trying out an ad on Facebook or other popular social media marketing sites.
Help your customers out.
Do you not sell a specific item that a customer is looking for? Help them out! Use your shopper-savvy expertise to tell customers where they can get what they're looking for. Your honesty and friendliness will be appreciated and, more importantly, remembered. You may even consider partnering with another business beforehand, and displaying their flyers somewhere in your store. (And in exchange they'd do the same for you!)
Use #hashtags.
Is Twitter part of your social media marketing strategy? Don't forget to hashtag key phrases such as #BlackFriday whenever you are promoting your deals. This will make your promotions more "discoverable".

Bundle your in-store goods with online goods.
If one of your items requires set up, consider offering an ebook that shows your customers how to set it up in 1,2,3 easy steps. Creating this digital literature will come at little cost to you, but will be invaluable to your customers. Remember, it's that little extra 🙂
Pound the pavement.
If you have the manpower, having an employee or two pass out coupons to people walking around outside the store doing their shopping can be great for new customers. This tactic is especially effective if your store is located in a mall or a cluster of stores that will be open on Black Friday.
Give your customers a breather.
Shopping on Black Friday is exhausting. Why not offer some treats or a pot of hot chocolate to give your customers a much needed break? Make sure to provide places where your customers can sit and take a load off (perhaps even right next to your gift certificate display?!) — they'll appreciate it!
How else is your small business preparing for Black Friday? Let us know your tips and tricks in the comments below, on Facebook or tweeting @123Print.