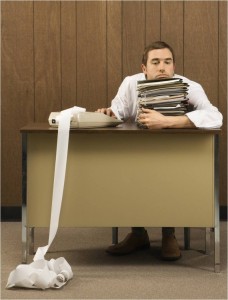 If you've ever worked for a large company, or even a small company, you are probably familiar with outsourcing. Outsourcing is the practice of turning over certain elements of your business to outside experts. What you may not realize is that small businesses can benefit from outsourcing, too. Going along with the trend of these larger companies, small business owners are outsourcing a wide range of services from HR to finance and customer service to creative. Before you begin, understand that outsourcing takes both time and money in order to find the right vendor at the right cost. You need to take the time to build a strong, working relationship and give your in-house employees time to adjust.
Here are some tips for evaluating the benefits of outsourcing for your small business:
STEP 1: Know the outsourcing ABCs! (from Kevin Gregson, CEO of Sherwood Solutions, a business advisory firm)
Alignment: Is outsourcing the right move for your business?
Business Case: Have you taken all costs into consideration?
Culture: Can you bridge the cultural difference between your company and the outsourcer?
Delivery: How will you define success?
STEP 2: After considering your ABC's, go through these outsourcing Do's and Don'ts from Microsoft:
Try fixing whatever's not working on your own first.
Carefully evaluate what really can be outsourced.
Consider management costs.
Be prepared for challenges.
Don't walk in blind.
If you outsource significant hunks of your operations, consider having an employee act as liaison.
Watch out for hidden costs.
STEP 3: Leaning towards outsourcing? These benefits can give you push you need to make your final decision!
Outsourcing:

Helps control capital costs.
Increases efficiency.
Reduces labor costs.
Allows you to start new project quickly.
Lets you put your focus on the core of your business.
Can level the playing field with your competitors.
Reduces risk.
Are you considering outsourcing for your small business? Let us know in the comments below.