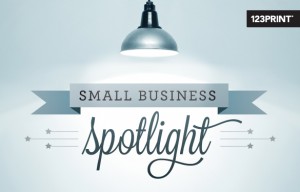 This week, 123Print is shining its Small Business Spotlight on …
Falconer Photography!
[Taken from: Falconer Photography"]
"Falconer Photography is a western, New York-based studio specializing in portrait and wedding photography! I opened the studio in the fall of 2009 after attending UB and receiving my BA in Photography from Fredonia. After graduating, I moved back to the country and my parents helped me reform my grandmother's old house into a new studio and home. I love that I have the freedom at my studio to take both posed indoor traditional photos and the beautiful outdoor country shots. I'm always up for trying something new so if you have any questions, please ask!"

Check out Falconer Photography's official website: www.jlfalconerphotography.com
Like Falconer Photography on Facebook!
Here at 123Print, we LOVE our small businesses. A big shout out to all our other submissions from this week!
Want the chance to feature YOUR small business in 123Print's spotlight?
Check out our Facebook page every Thursday to see how!