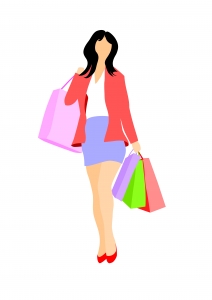 Sung to the tune of The 12 Days of Christmas. Ahem. "On the first day of early Christmas shopping, the 123Print bloggers said to me …" Ok, just kidding. We are not really going to sing this blog post to you. There is a reason we work here and not on Broadway.
Moving on.
Did you know, according to the National Retail Federation, that each year, approximately 40% of consumers start their holiday shopping before Halloween? Though many retailers do not begin advertising for the holiday season until at least October or November, they do recognize that many consumers like the idea of shopping early because it spreads out a lot of spending over a lot of time. Because of this, many retailers are putting out their holiday merchandise as early as September.
So how can you make the most out of your early Christmas shopping rituals? We've come up with a list of 12 tips to maximize your shopping success!
12. Do your shopping during off-peak hours
By going shopping on weekdays, mid-mornings and mid-afternoons, you'll avoid the overcrowded atmosphere. If weekends are your only free time, try to go when the stores open! This will also give you first dibs on sale items.
11. Buy extra gifts
We have all gotten those last-minute additions to our annual Christmas party like Cousin Lisa's new boyfriend or Uncle Bart's son from that first marriage. By having a few wrapped, gender-neutral gifts on hand, you can make these potentially unwelcomed guests feel welcome!
10. Buy in bulk
Purchasing items in bulk from retailers such as Costco or Sam's Club cuts down costs and makes great gifts for a gaggle of elementary-aged nieces and nephews or excellent stocking stuffers. Better yet, you can personalize each item by writing in names or adding customized labels.
9. Check out stores that sell gently-used items
Don't care if that sweater is sooo last year? Consider purchasing your Christmas gifts from stores that sell gently-used items. Some stores will also receive "last year's" merchandise from other retailers, or returned merchandise, and sell them at a discounted price. Check out your local listings for a store near you!
8. Consider gifts of service
Have a relative who's up to their elbows in diapers? Why not offer one free night of babysitting while they enjoy an evening out? Or a good house cleaning? Or even a good back rub? The possibilities are endless in the season of giving! Plus, you can create your own gift certificates, leaving a blank space where you can write in the specific gift so you can customize them for each friend or family member.
7. Go to a flea market!
Flea Markets are a GREAT place to find one-of-a-kind, unique items. As an added kick, the sales price is never final so why not put your haggling skills to good use? And, since you're shopping early, you'll have time to do your own Flea Market Flip to really make these gifts special.
6. Look into layaway programs
Retailers such as Sears and Kmart offer a layaway program for a wide range of items. Layaway programs are nifty because they allow the consumer to put down a deposit and pay for it over time. Make sure to check out your favorite stores' policies on layaway.
5. Homemade gifts aren't just for kids!
That's right. Friendship bracelets and lanyards aren't just for kids anymore. Now, with the right sophisticated twist, the simplest of crafts can be turned into the fanciest of gifts. Especially with the explosion of Pinterest, Do-It-Yourself projects are now easier to share than ever!
4. Subscribe to Daily Deal sites
Daily Deal sites such as Groupon and Living Social often provide discounts of 50% or more on select items! Signing up to receive notifications from these services is easy, and can be sent straight to your smart phone. Just make sure to be conscious of quality over quantity, and don't feel the need to purchase something just because it's a great deal.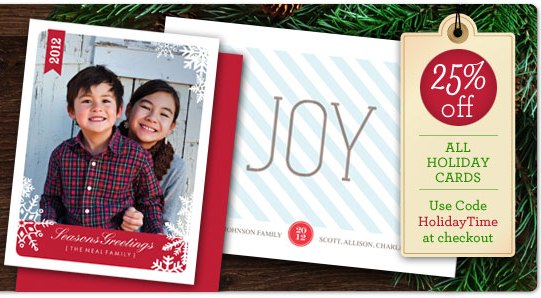 3. Go coupon crazy!
OK, we're not talking extreme-couponing-lady-on-TLC crazy, but keeping an eye out for coupons and discounts from your favorite retailers' holiday lines definitely comes in handy! To receive exclusive deals, many companies will offer incentives for signing up for their newsletters or liking their Facebook page.
2. Make a holiday spending budget
Brainstorm everything you'll be spending money on this upcoming holiday season, and list it all in a holiday spending budget. Seeing it down on paper will help you to organize your thoughts and prioritize your spending needs.
AND THE NUMBER ONE TIP FOR EARLY CHRISTMAS SHOPPING IS …
1. Make a list and track your purchases
Making a list and checking it twice isn't just for Santa, it's for your wallet, too. Keep track of who you've purchased gifts for and what you've purchased them. And keep your receipts! This will help with keeping your budget in line, as well.
Have you started your early Christmas shopping yet? Let us know by leaving a comment below!