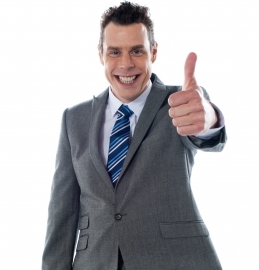 Normally, this blog post is dedicated to SEO and SEO best practices. This week, however, I've decided to go a different direction with the blog: namely, to focus on a segment of company culture.
Last week while attending a retailer conference I continually became aware of certain motifs in many of the presentations: the customer experience, omni-channel marketing, attribution marketing, customer service, mobile, customer behavior and so on.  However, one of the topics that interested me most was that of corporate culture. A company's culture can be:
A logo
Beliefs outlined in a mission statement
Or even simple ideals that are present but not necessarily spoken.
Whatever that company culture embodies, most agree that it is an extremely important piece in what makes a company successful. The discussion led me to wonder what we at 123Print have for a corporate culture and surprisingly the answer came quicker than I expected.  123Print it is a corporate culture based on teamwork, family and togetherness.  We like to reward not only our customers with the best service and products possible, but we also feel it's equally important to reward the people behind the scenes that make this company a success, the 123Print team and more specifically the 123Print employees.
In today's world, sales and conversions (or in SEO terms, organic traffic and keyword rankings), can often times become the focus of a business to the extent that the true values and backbone of a workplace become forgotten.  That's where 123Print is in many respects different. Whether it's jamming to tunes while doing our quarterly office area clean-ups or recognizing fellow employees in monthly company meetings for their outstanding service, 123Print realizes that success is more than numbers — there are human elements involved such as teamwork, cohesion and even a sense of family.
Keeping with that tradition, this week's post is dedicated to friend and co-worker Erin. Erin has been with 123Print for more than two years and during that period has become an important part of the 123Print team. Recently, Erin announced that she will be moving on in order to master new challenges in her still-young career … in other words, Erin has decided to is take her talents to South Beach. OK, so she's not going to South Beach at all — but since she's from Cleveland I had to drop a Lebron reference. Erin has dedicated much of her time and efforts to this very blog, so there's no better place than here to mention her tremendous contributions and valued friendship to the 123Print team. Thanks Erin for all your hard work, and for all the contributions. You will be missed!  123Print is better off because of all your hard work and because of all the positive energy you brought to the office every day.  More importantly, we as people are better off because of your friendship. Good luck and don't forget to link back to us!