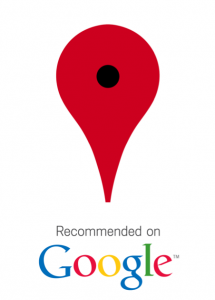 You've probably noticed that most of the time you search for something on Google these days you get results for local businesses and listings of reviews customers gave them. You may have used these reviews to make a purchase decision or even written a few yourself! You've probably also noticed that the paper version of your phone book collects dust in favor of its online version (seriously, I think in our whole office we have like 2 phone books). There is no coincidence in all of this. With the sudden rise in the number of people walking around with the internet "in their pocket" thanks to smartphones, tablets and tiny laptop computers; more people are using online search to find, make decisions about, and contact local businesses than ever! That being said, any business that wants to attract local traffic, regardless of size, needs to find their way into the world of showing up in local search and review results.
Get Your Share of the Local Search and Review Pie
First of all you need to make yourself known. Having a website – even if it shows up in search results – isn't enough! For starters, go to Google Places and claim your business's listing there. Next go to Yelp and grab your listing there too. You might even find that your business already shows up, especially if you do have some internet presence, but you'll want to complete all the information that you can and polish everything up. Just follow the instructions, it's pretty simple! Finally, if you don't have them already, get yourself business profiles on Facebook and LinkedIn. Both have review and recommendation functionality that can be helpful.
Next, you need to get people to write reviews for you. How to do that you ask? Do what you just did – ask! The trick here is to make it easy for them to do and keep them reminded about doing it. Let's take a look at some ways to accomplish just that!
Make it Easy for People to Write Reviews
You'll soon realize that the URLs for your listings in Google Places and on Yelp are less than user-friendly. For example, the URL for 123Print's listing in Google Places is http://maps.google.com/maps/place?cid=9379799240887477827&q=123print+frederick+md&gl=us and the one for our Yelp listing is http://www.yelp.com/biz/123print-frederick-3. Um, yeah – not real memorable or easy to put in print. You could create shortened URL with any of the tons of URL shorteners available online, but depending on the service, they can look weird and not be real memorable either. Your best bet is to simply create page on your website, or even on a free blogging platform, that has a nice simple URL to put in print or remember and put links to each of your profiles on it. Use something like YourBusinessName.com/reviews or Reviews.YourBusinessName.com to keep it simple. Setting up a page like this should be a simple task for you or the person who does your website. The investment will be well worth it!
Keep People Reminded About Reviewing You
Once you have a simple and easy way to channel folks to places where they can post reviews – either a page with links or even shortened URLs to your profiles – it's time to use every means of marketing and communication you have to ask customers or clients to post a review about you! Add "Tell Us What You Think About Us" and the URL to your business cards and direct marketing materials like postcards and door hangers. You can even take it a step further and have special business cards or postcards that focus on asking for the review printed. This tactic works particularly well when you are in a relationship where you interact with clientele a lot. After the sale has been made, or the service has been rendered and the customer is pleased, pass along one of the cards with the info and ask them if they wouldn't mind giving an honest review on their experiences with you. You'll be surprised at the number of people who will take a few minutes to do it.
Besides building up a bunch of reviews that will help drive more business through local search you'll get insight about what you do great and what you may want to change!