Once the holidays are over, everyone is officially in the football mood. Now that it's mid-January, you know whether or not "your" team has made it through the playoffs. Even if your team long fell out of the running for the "big game," odds are if you love football, you're going to have that game on every single television in your house. You know what that means, right? It's time start planning the annual football party!
Even if you aren't a big football fan, this annual game is a perfect excuse to have a bunch of fatty foods and spend some quality time with some of your closest friends on what would normally be a typical lazy Sunday. Sure, there's a lot of planning and coordinating that goes into throwing a perfect party for one of the biggest games of the year, but don't panic! You've got plenty of time to get inspired and everything organized, planned, and cooked. Remember, the game is February 5th!
First and foremost, you need to choose the right invitation for the big party: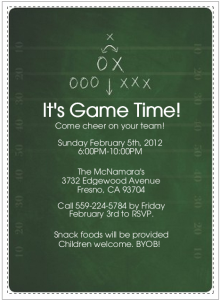 (Remember, just because it's a "Wedding Invitation" doesn't mean it can't be used for a football party!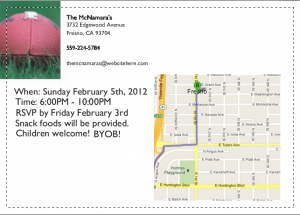 Football in Grass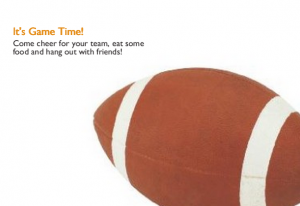 Once you've selected the right design and style of your invitation, make sure you enter all of the important information:
What
Where
When
Time
RSVP By
Also be sure to include if your guests need to bring a covered dish, their own alcoholic beverages, if children are welcome, if they need to come wearing their favorite teams gear etc. If you have space, it's often helpful to include a map of the neighborhood or general vicinity you live in for those guests that are traveling.
Now you need to start thinking about decorations. You can't go wrong with either a homemade banner featuring the colors of your favorite team, or a personalized banner that can be hung indoors or out: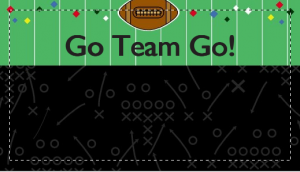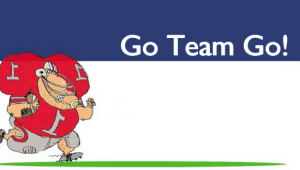 So by now you're probably wondering how in the world you can decorate for a football party. It's simple really. You've just got to get creative! Draw some inspiration from the décor below: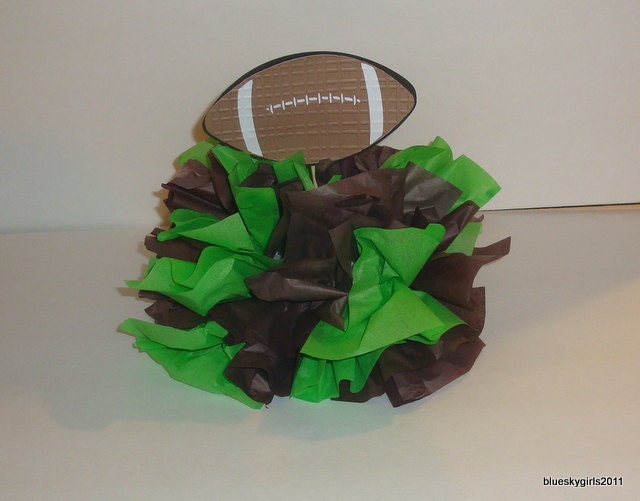 Alright alright. We know what everyone is really after here. The food! Food is such a big part of any party, but especially a football game party. Stress eating in the fourth quarter will happen, so be prepared with some good food. Feel free to "cutesy" up the food as well. Nothing says you have to serve just chips and dips. Get inspired:
Deviled Football Eggs
No Bake Football Cookies
Stadium Style Snack Platter
Chips and Cheese Platter
Football Cupcakes
Regardless of whether or not you spice up your living room décor with a banner, or create a huge meat and cracker centerpiece to resemble a stadium, the most important thing to remember is to relax and have fun with your friends!