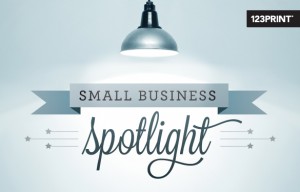 This week, 123Print is shining its Small Business Spotlight on …
Sira & Mara Jewelry!
UPDATE! 123Print has recently interviewed founder of Sira & Mara Jewelry, Sandy Bodeau, for our February 2014 Small Business Newsletter! Check out the interview: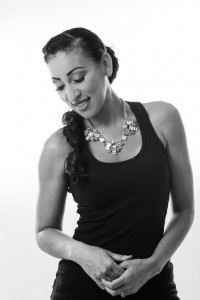 Who she is: Sandy Bodeau, the media-savvy founder of Sira & Mara Jewelry.
Q: What is your No. 1 tip for small business owners looking to get their products noticed?
A: To understand and never underestimate the power of social media. Once we got a little established, thanks to our social media presence, many press opportunities came to us without us pursuing them.
Q: How has your company blog been good for business?
A: Posting frequently is so important to my company that it's become a fulltime job. One thing I am passionate about is featuring our customers. I always encourage them to send pictures wearing our accessories — they find inspiration on how to wear our products when they see those posts.
Q: How did you get media and blogger attention?
A: If you have a good product, you proudly stand behind it and you are not fearful to put yourself out there and present it. I have approached new bloggers with a couple hundred followers the same way that I have approached Emmy-winning journalists. It helped us reach thousands of people at a very low cost.
And now back to their original Small Business Spotlight!
[Taken from: http://siramara.com/]
Out of the desire to find trendy yet affordable accessories, Sira & Mara Spain was born in 2011 by Sandy Bodeau, who channeled her love for fashion, travel and all things exotic into building her own collection of accessories. For this venture, she partnered with her widely talented mom, Victoria.
Following its success in Europe, the mother and daughter duo teamed up again to launch Sira and Mara USA – bringing their accessories to fashionistas worldwide.
Proving that everything born out of love can lead to success, Sira & Mara designs can be seen worn by top fashion bloggers and local celebrities.
Check out the Sira & Mara Jewelry website.
Like Sira & Mara Jewelry on Facebook!
Follow Sira & Mara Jewelry on Twitter!
Here at 123Print, we LOVE our small businesses. A big shout out to all our other submissions from this week!
Want the chance to feature YOUR small business in 123Print's spotlight?
Check out our Facebook page every Thursday to see how!