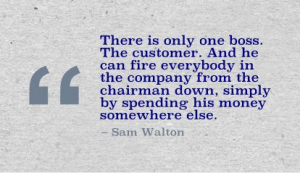 When running a company there are many different voices that you have to listen to. Who's the most important? Where does your own opinion fall in? What do you do?
When I run into this scenario, I always think of Sam Walton's quote, "There is only one boss. The customer. And he can fire everybody in the company from the chairman down, simply by spending his money somewhere else."
As 2014 comes to a close, I wanted to reflect back and share some of this year's learnings with my real boss — YOU, our 123Print Customers.
This year has been a fun ride. I've learned a lot about business, how inspirational my team can be, and even more about myself. You have motivated me to work harder, challenged me to become a better leader and highlighted the pain points we needed to work on.
Brand
Your feedback about re-establishing who 123Print is and what we stand for was right on the money. It gave us a goal that everyone could rally around and interact differently, in a good way, with you.
Preview Page
You do so many things so well; we didn't give you an opportunity to review your work before submitting an order. We now know how important it is to you to be accurate the first time — that saves you time and money.
Product Pricing
The marketplace is always changing and we need to, too. Pricing is more than a number — there is meaning behind it. It should be easy and straightforward with no hidden costs.
Teamwork
Since you are not in the office every day, you did not get to see first-hand how my team demonstrated time and time again how they are willing to make things right for you. They are a group of people that truly want to see you be successful. You and I are both very lucky to be supported by such good company.
Self-Reflection
You candidly tell me the good, the bad and the ugly. It keeps me grounded and focused on the important items. You are a good reminder of why I joined the team — the hope to make a difference!
Since I am talking to my boss and all, I should mention that I approved a discount: 25% off all Business Card orders of 500 or more. Hope you don't mind. I gave it the code name "THEBOSS" in your honor. The offer is good until Sunday, December 21st at midnight (Eastern).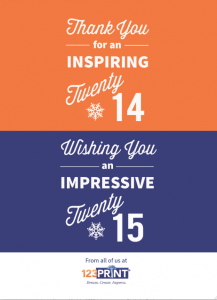 I wish you and your family a wonderful holiday season. Thank you for making us a better organization. You inspire us every day. I look forward to continuing our successful partnership in 2015!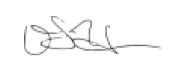 Virginia Hansen
123Print General Manager