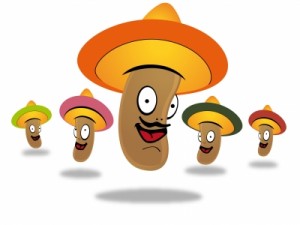 Cinco de Mayo is a hot (must be all the chili peppers) holiday in the U.S. (Though, fun fact, it is actually a rather minor holiday in Mexico!) Who doesn't love some bueno Mexican food and margaritas? Ole!
You can piggyback off of the festive day that celebrates Mexican culture and heritage — that is, the fifth of May — by creating a Cinco de Mayo promotion that your customers will love. Picture colorful signage — reds, greens, and yellow — and incorporate iconic symbols, like a sombrero and hot chili peppers.
It's only one month away, so it's probably a smart idea to start planning for your Cinco de Mayo promotion now. We have a few great ideas for you below to get your wheels turning.
1. A Mexi-fabulous Open House. Invite your customers to visit your location for a fun gathering before the rest of their Cinco plans kick in — maybe for a burrito breakfast to coat their tummies before taking on the day if it's on a weekend, or late in the afternoon during a weekday with some post-work snacks. Decorate your location with vinyl banners (good for indoors or outdoors) and put out some yard signs to attract attention to your event. While they are munching, give customers the skinny on your special sales and let them roam. You could even have a mariachi band playing … just sayin'.
2. Arriba, Arriba Sale Email! (Arriba = "let's go!") Encourage your clients to "go" take advantage of your Cinco de Mayo promotion by sending special offers via email that they can use in-store or online (if that works for your business). A fun idea is to incorporate the "five" from May 5 into your offers. Are you able to give them five discounts to choose from?
3. Mayo Milestones. Each month, you likely come upon anniversaries of business from some of your special customers. During May, Cinco de Mayo might just be the right opportunity to "celebrate" by acknowledging them for their business. To do this, consider sending thank you note cards with an offer inside. A cute idea would be to put the promotional offer on business cards — nice and petite so each customer can put one in their wallet and pull it out when they are ready to use it.
Is your business planning on having a Cinco de Mayo promotion? If you've done one in the past, what did you learn from it? We'd love to hear from you! Let us know in the comments below, or connect with us on Facebook, Twitter or Google+.