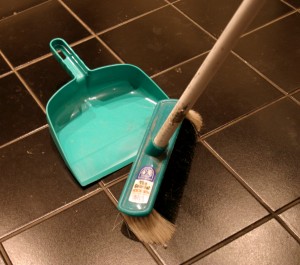 The sun is shining, birds are singing and the first hint of green has started to appear on the trees. Many of us prepare for this new season with a thorough cleaning of our homes … scrubbing away the winter blues and ushering in the fresh spring air. As email marketers, the new season is also the perfect time to spring clean our email subscriber lists!
A good list scrubbing is a great way to refresh your lists. Not only does proper list hygiene reduce sending expense and spam complaints, but it also helps to improve your email metrics such as open rate and click through rates. Plus, check out this case study about how targeted messaging to engaged subscribers improves conversion rates and increases revenue.
Okay, so now you know why spring cleaning your email list is a good thing, but how do you do it? Read on for four easy steps to take to be sure your email list is as fresh as a spring day!
Step 1: Be Proactive and Validate
An important step to a clean email list is to take a proactive approach. Email databases can routinely have around 30% of their file be invalid; a great way to lower this percentage for your database is to validate email addresses. This can be done in several ways, one of which is to implement a real-time email address validation service on your website. However, unless you are an e-commerce business, this may be an expensive route to take.
Another option would be to implement a double-entry point on your website — ensuring that subscribers have to match their email addresses using a second entry point. Although some people may argue this method is annoying to a subscriber, it does ensure a clean email address and has become more common on websites.
A third option would be to utilize a double opt-in, in which a potential subscriber signs up for your email newsletter and a confirmation email is sent out. Once the subscriber opens and clicks through the confirmation email, they are officially subscribed to the list. Although this is a sure-fire way to confirm a valid email address, it also requires more of the subscriber and you may lose potential people because of this.
Whichever option you choose, proactive validation will save you time and money in the end and is something that is considered a best practice in email marketing.
Step 2: Reengage
Even the most proactive email validation won't eliminate email lists from going bad, as churn is inevitable in every email marketing program. But, a well-planned and properly executed reengagement campaign is imperative to reengaging lapsed subscribers and weeding out dead addresses.
First you need to define what engaged means to your business. Does it mean the subscriber has opened an email? Clicked through an email? Or, even purchased from an email? How long does a subscriber have before they are considered eligible for reactivation? Three months, six months, a year? These are decisions you need to make based on your business. But, once you determine these answers you can then begin to plot out a solid reengagement campaign that targets your unengaged list.
These people have not interacted with your brand in a long time, so be sure to bring your "A" game to the reengagement campaign. An interesting subject line, an enticing offer and concise, well-branded content are imperative. Taking people to a campaign-branded landing page would add another element to help make the subscriber feel special and thereby increase your chances for a conversion.
Step 3: Know When to Say Adieu
Here's the tough part: saying goodbye. Once you have sent your reengagement campaign and the results come in, it's time to segment out the people who did not take the desired action, such as open the email. Those people should be suppressed from your email list and only targeted periodically for special offers or even a final reengagement offer down the road. I know it's hard to see your list shrink, but remember: a smaller, but engaged list of subscribers will always outperform a larger, but unengaged list.
Step 4: Stay on Top of It
Feeling good? You've completed your spring cleaning and can check that off your "To Do" list. But not so fast. The best way to keep your deliverability high, bounce rates low and subscribers engaged is to stay on top of email hygiene. Let this spring list cleaning start a great tradition — an email list review every season. A quarterly reengagement program is a great element to incorporate into your email marketing program.
Well, there you have it. Four easy steps to take in order to keep your email subscriber list fresh and engaged. Your email metrics should increase, your deliverability will improve and complaint rate will go down. Can cleaning out your closet do all that?!
Do you routinely send out reengagement emails? Let us know some of your own best practices by leaving a comment below, or connect with us on Facebook, Twitter or Google+.