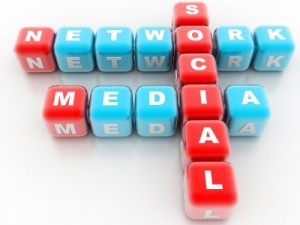 Many job seekers are starting to see the value of online job searching through social media. Using social media on your job search can be an effective approach to boost your chances of landing a job, plus you'll be able to entice employers to consider hiring you without having to leave the house. However, integrating social media in your job search won't be able to guarantee you complete success because it will ultimately depend on how you'll use it.
Job searching through social media can be very tricky and you'll have to reconsider your strategies if you want to stand out among the sea of applicants. To achieve that goal, let's take a look at some of the methods that would allow you to use social media to your advantage.
Know your employer
Before handing in your resume online, you might want to take a look at your potential employer's social media accounts because you can use it to mold your resume into something that would cater to the needs and wants of their organization.  Subscribing to their Facebook, LinkedIn and Twitter profiles will allow you to find something more about them.
Include social media accounts on your resume
Adding your LinkedIn or Twitter accounts to your contact info will give employers alternative ways to reach you and will allow them to also get a grasp of how experienced you are in social media. If you're thinking of adding your Facebook account, think it over first because you have to decide whether you'll allow your possible employers to take a peek at your private life.
Build connections
Don't be contented with the connections you already have — you should always work on increasing your list of contacts. Expanding your LinkedIn network and getting influential people to follow you on Twitter are some of the things that you could do to establish additional connections.
Explore other social media websites
There's more to social media than Facebook or Twitter. Check out similar websites to maximize your job searching capabilities online. Pinterest for example, is a site to create a visually-rockin' profile if the job you're applying for relies mostly on visuals or designs.
Never abandon your accounts
Update your social media accounts as much as you can because employers will definitely take the time to check them out. It can be time-consuming, but your efforts will be rewarded as any employer will appreciate seeing a potential applicant taking the time to update their social media accounts — especially their LinkedIn profiles.
Join several groups related to your target industry
Be sure to join several groups related to your career interests on Facebook or LinkedIn. This will now only allow you to show your caliber by initiating conversations and sharing intellectual comments online, but you'll also gain plenty of knowledge and build meaningful connections in the process.
What other social networks have you used while searching and/or applying for jobs? We'd love to hear from you!
Leave a comment below, or connect with us on Facebook, Twitter or Google+.
Author Bio: Sherry Franklin is a tech-savvy college student who excels in Social Media. Aside from being a full-time student, she works for EssayOnTime as a part-time writer.
Photo Credit: FreeDigitalPhotos.net