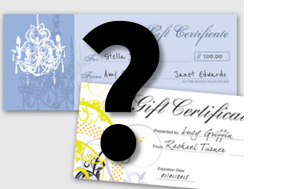 10 Facts About Gift Cards/Certificates
(from giftcardexchangeday.com)
Gift certificates are the most requested thing on a wish list
Purchases made with them are between 20% – 50% higher than the average purchase
They are the most profitable item for many retailers
They are mostly purchased during Christmas, followed by birthdays and Mother's Day
They are purchased 40.3% of the time for department stores followed by 34.2% of the time for restaurants
They are most commonly purchased in a $25 amount
They are only used to the full amount 60% of the time, leaving an average balance of $2.30 remaining
They are given 43.1% of the time because, according to shoppers, it allows the recipient to choose their own gift
$41 billion worth of them went unused between 2005-2011
An American Household has an average of $300 worth of unredeemed gift certificates.
What does this mean for your business? A great way to acquire new customers and retain existing ones is to set up a gift certificate program. Too many times, the benefits of having gift certificates available to your customers are overlooked by merchants. Here are just a few reasons why gift certificates can be one of your most powerful and effective marketing tools:
Attract New Customers
For some, a gift certificate could be a great opportunity to give potential customers who would otherwise buy from somewhere else, give your store a gander.
Increase Brand Awareness
When designing your custom gift certificate, make sure to personalize it with your brand colors and logo. Especially when your customers start purchasing them to hand out to their family and friends! This disbursement quickly turns your gift certificates into an in-pocket marketing tool.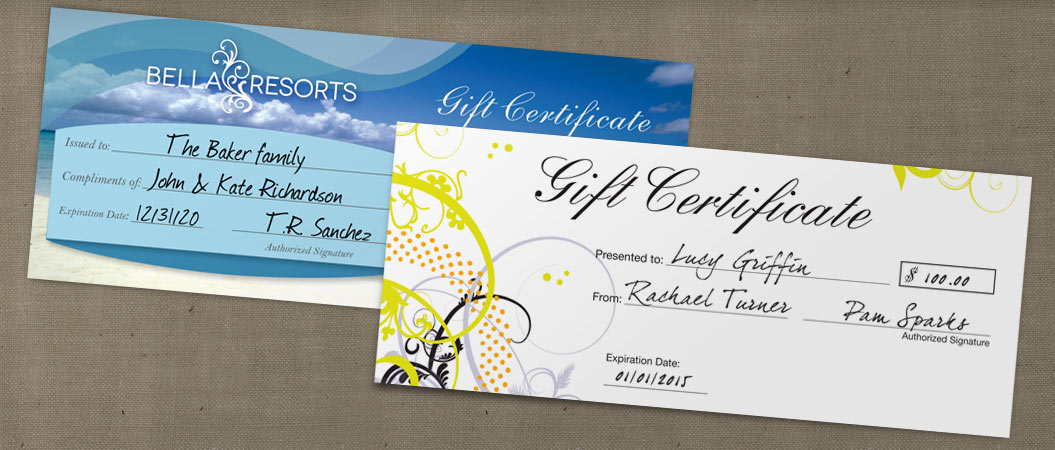 Reduce Fraud
Have a customer trying to make a return on an item that's passed its return date or doesn't have a receipt? You can satisfy the customer by offering store credit in the form of a gift certificate instead of giving cash back.
Encourage Sales
In line with reducing fraud, giving out gift certificates for expired returns instead of cash back gives your customer a reason to come back.
Improve Sales
Did you know that even if a gift certificate is for a certain amount, people will often spend more than what is written? Think about it. Imagine you're at your locally overpriced coffee shop where you've also yearned to purchase that super extra large latte with 47 different flavors. What had previously been out of your price range is now the same price as the small black coffee you usually buy because of your newly gifted gift certificate. Paying a fraction of the price is still better than paying the full value. Also, a gift certificate will encourage a customer to browse around your store, where they can find a number of different items that they like and want to purchase.
Does your small business use gift certificates? What other ways have you found that they come in handy? We'd love to hear from you!
Leave a comment below, or connect with us on Facebook, Twitter or Google+.