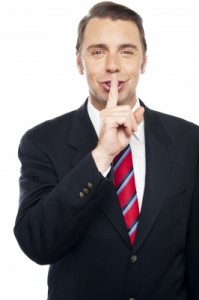 Jiminy Cricket would have you believe that all you have to do is make a wish, and your dreams will come true. What a croc. The truth is that dreams are a fine place to start, but unless you put in the effort and take control of your own destiny, those dreams are never going to cross over into the waking world. No one understands this truth quite like successful entrepreneurs. When you're struggling to succeed in a market where 80 percent of new companies die an ignoble death, you have to do more than just dream; you have to act and you have to be smart about it. But hey, don't take our word for it; take the word of those entrepreneurs who managed to keep their heads above water long enough to go on to change the world. Here are five pieces of advice from founders who turned small business into big success.
"People who go into entrepreneurship to get rich aren't going to be happy. It's the building of things that makes you happy. You have to enjoy the process whether you succeed or fail."
— Caterina Fake
Caterina Fake, co-founder of the websites Flickr and Hunch, understands what it's like to be successful. However, she cautions up-and-coming founders that the desire to make money can't be the only drive that an entrepreneur feels. They need to enjoy what they're doing; otherwise, those times during which money isn't exactly flowing will be too stressful. If you're happy while you're working, then even a failed business won't be a "failure."
"Take your time in deciding what opportunity to pursue and then pursue it like a crazed pack of wolves."
— Neal Goldman
As Neal Goldman, the founder of information service Relationship Science, explains, before you begin investing your time, effort, and startup capital into a new business, you need to make sure that your idea is something that you'll still be interested in down the road. It won't do you any good to rush into something, only to find yourself losing steam after you've already committed your resources. Of course, once you have committed yourself, the time for holding back has passed. Put everything you've got into achieving your goal, and don't look back.
"First, if you're going to run a company, you have to provide the best service you possibly can for your customers. Second, you have to treat your employees like gold. And then three, everything else will work itself out."
— Todd Pedersen
When Todd Pedersen first decided to drop out of college to start the company which would eventually become the billion-dollar home automation business Vivint, he had a long talk with his father. His dad told him that running a business was all about customers and employees. Entrepreneurs who focus on anything else are simply setting themselves up for failure.
"Listen to those who have been there before."
— Karin Mayr
Karin Mayr is the founder of Sabika, and is the 2013 EY Regional Award Winner, but before her company took off, she worked as a liaison between clothing manufacturers and fashion designers. As such, she was in a unique position to interact with those who had already established themselves in the industry that she would eventually become a part of. Her advice is to learn from these possible mentors, and to build off of the lessons that they can share.
"Learn how to write and talk. You are always trying to persuade someone."
— David M. Rubenstein
Having served as a domestic policy advisor to President Carter, you can be sure that David M. Rubenstein knows a thing or two about economics. He co-founded the private equity investment firm The Carlyle Group, and has a net worth of approximately $3.1 billion, and the advice that he offers young entrepreneurs is not to be ignored. After all, entrepreneurs may think of themselves as lone wolves, but the truth is that every step along the path to success requires compliance from some third party or another. So, one of the best things they can do is learn how to persuade those third parties. After all, sometimes it's not what you're saying, but how you say it.
We know there is a limitless amount of inspirational quotes out there for entrepreneurs and business owners alike. We've pinned many of them to our Small Business Inspiration board on Pinterest, but what are some of your favorites? Let us know in the comments below, or connect with us on Facebook, Twitter or Google+.