The holidays are here! We may need them now more than ever! Looking for 2020 gift ideas to ensure you have a headstart on the top gifts this year? For our ultimate gift guide 2020, we put a list together of 101 useful, fun, and out-of-the-box gifts for the holiday season for men, women, children, and pets. We offer suggestions on good holiday gifts for your personal and professional relationships. Take a look at our best holiday gifts for 2020 and Christmas gift ideas for 2020 in this all-encompassing 2020 gift guide!
Electronics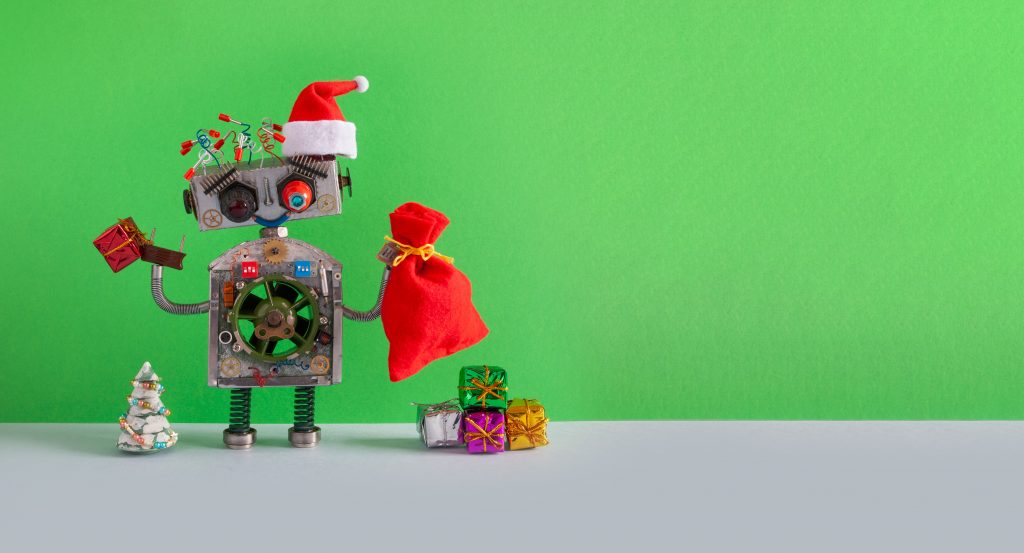 Projector (indoor and outdoor)
An indoor projector is a nice alternative to a television and is one of our top gifts for 2020. It can work great in low-lit living rooms, a media room, or a finished basement. They also make projectors that can operate in daylight. Outdoor projectors can increase backyard enjoyment and elevate time spent at home. Enjoy an entertaining evening outdoors while watching your favorite movie, sporting event, or television series. Optoma, ViewSonic, and Epson are all solid choices for your gift list!
Electric Fireplace
Another one of our top gift ideas is an electric fireplace — add that to your 2020 gift lists! Electric fireplaces add a cozy and modern touch to your home. They are visually appealing and functional. Electric fireplaces also require less maintenance than a traditional wood-burning fireplace or gas fireplace. You can put an electric fireplace almost anywhere; mount an electric fireplace on a wall in your living room, family room, bathroom, or bedroom, or opt for a built-in electric fireplace. You can choose a high-end electric fireplace like the Dimplex Prism or opt for a more cost-effective option like the R.W. Flame.
Diffuser
A scent diffuser is a fun holiday gift that will bring aromatherapy to your home for you and your guests. Use natural essential oils for health-conscious scenting. This aesthetically-pleasing scent diffuser from PUSEAYZ is a nice option.
Printer
Many of us are now working from home during the COVID-19 pandemic. Once upon a time, we may have counted on the printer at the office to make our copies. If you are wfh and sick of taking a trip to the print store every time you need something, a printer is one of the perfect gifts for 2020! Take a look at this compact Pixma printer from Canon.
PlayStation 5
Cool holiday gifts can be hard to find sometimes, but PlayStation 5 is coming soon, boasting better graphics, faster speeds, and more; take a look!
Echo Show 10
The Echo Show 10 is coming soon too, and it's another top holiday gift! It even has a motion camera that will follow you around the room during a video chat; take a look!
AirPods Pro
Apple's new AirPods Pro are certainly among this year's great holiday gifts. They offer a customizable fit, noise cancelling, audio sharing, and more. You can even personalize the case for free! Check out Apple AirPods Pro today!
Smart Watch
A smartwatch is a great way to stay connected. You can check emails, send texts, take phone calls, listen to your music, watch videos, track your fitness goals, and more. You can opt for a Samsung Smart Watch or Apple Watch, and now brands like Tag Heuer, Fossil, and Movado are getting in on the action with Tag Heuer Connected, Fossil Smartwatch, and Movado Connect!
PhoneSoap UV Light Sanitizer
The PhoneSoap UV Light Sanitizer is part of our must-have gifts for 2020! It is said to kill 99.9% of bacteria and germs on your phone.
Hydroponic Garden
Grow herbs, plants, and more indoors with this top-rated hydropic garden, The Smart Garden 9.
Beauty, Fashion & Accessories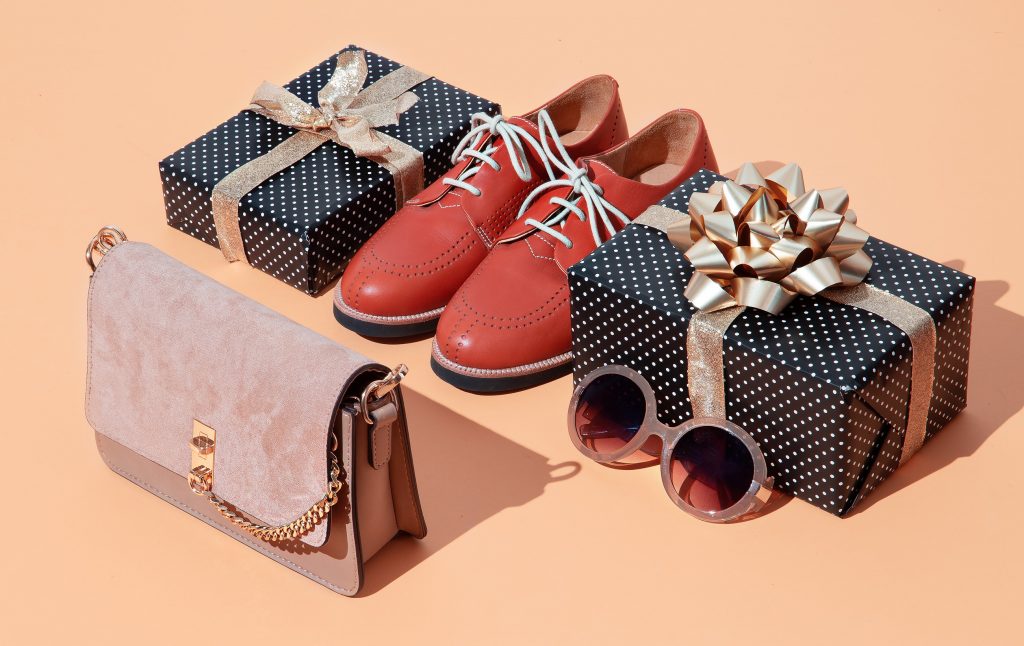 Activewear
Places like Fabletics, Lululemon, Adidas, Nike, and more, provide great activewear for both men and women; perfect for fitness buffs and those who now know that a work from home lifestyle comes with a few comfortable style adjustments.
Hot Brushes
Head to Ulta for hot brushes. Style, dry, and volumize all in one shot!
Scarves
Male and female scarves for cooler weather can be found everywhere, it all depends on personal preferences. Try Urban Outfitters, H&M, Nordstrom, or Neiman Marcus.
Colognes or Perfumes
Whether it's a department store counter and a name brand label like Armani or something niche like Le Labo (also found in select Nordstrom locations), a new fragrance is a nice treat for the holidays.
Jewelry
Jewelry is all about personal tastes as well. Zales offers affordable pieces. David Yurman offers trendy and fashionable pieces. Pandora offers jewelry that you can add to over time. Looking for high-end luxury gift ideas for her? Check out BVLGARI newest lines! BVLGARI also has luxury gift ideas for him too. Just a few suggestions to get you started!
Jackets
European fashion line, Zara, has a plethora of affordable jackets for men and women. There is also Macy's, John Varvatos, Burlington, AllSaints, and more!
Footwear
Pick your poison – shoes, boots, sneakers, or flip flops? Try DSW, Cole Haan, Aldo, or Zappos.
Facemasks
123Print offers personalized face masks for your gift-giving guide during the COVID-19 pandemic, but you can find various designs at other retailers like Baggu, Ki Collection, and Oura.
Shirts, Pants & Sweaters
What's your pleasure? Whether at the mall, another brick and mortar store, or your favorite online retailer, a nice outfit can go a long way for the right individual and make some of the best gifts for the holidays.
Wallets & Handbags
Chanel, Gucci, Kate Spade, or a lovely off-brand bag or wallet can make a great traditional holiday or Christmas gift.
Edibles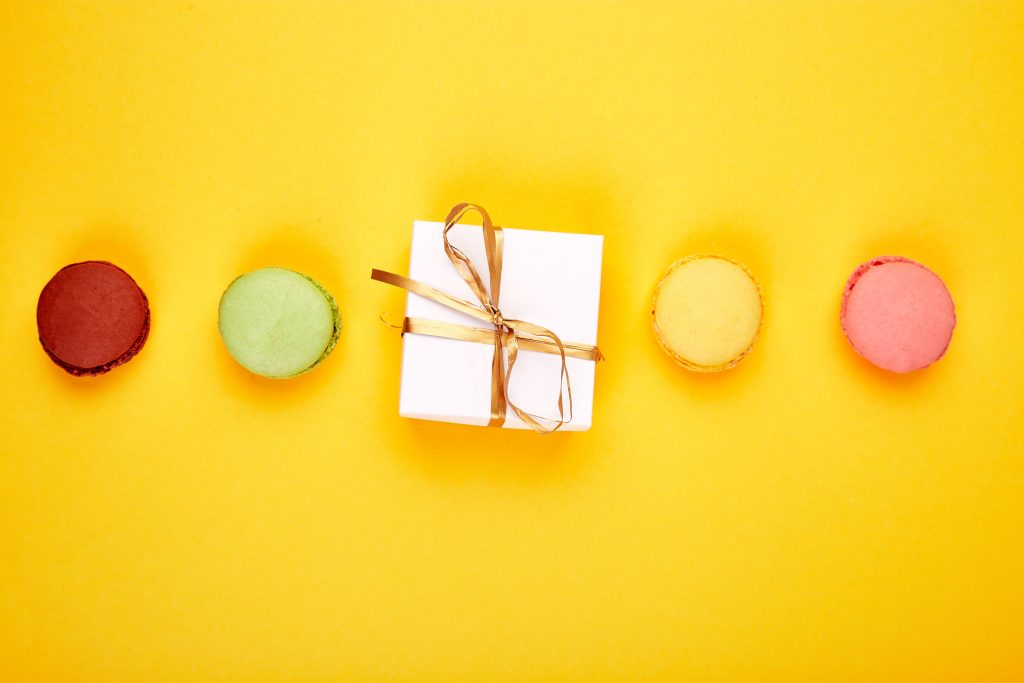 Chocolates
123Print offers personalized chocolates, but there are plenty of stores you can take advantage of for your confectionery needs.
Mints & Gum
123Print offers personalized mints and our sister companies, Brookhollow and CardsDirect, offer personalized gum and custom gum!
Cookies
Cookies baskets, cookie bouquets, and cookie boxes can be a big hit during the holidays!
Fruit Baskets
For fruit baskets, Edible Arrangements takes the lead and offers many decorative assortments for the holiday season.
CBD Products
CBD has grown in popularity and is now offered in a large assortment of products.
Wine (subscription)
Naked Wines offers nice, cost-effective wine subscriptions or gifts for the holiday season and throughout the new year!
Coffee (subscription)
Trade Coffee offers personalized coffee subscriptions tailored to the individual.
Hot Sauce (subscription)
Fuego Box offers personalized hot sauce subscriptions and gift boxes for every unique hot sauce lover.
Cheeses (subscription)
The Gourmet Cheese of the Month Club offers a subscription for delicious artisan cheeses.
Pickle of the Month (subscription)
For the pickle lover in your life, try this pickle of the month subscription from Mouth!
Personalized Gifts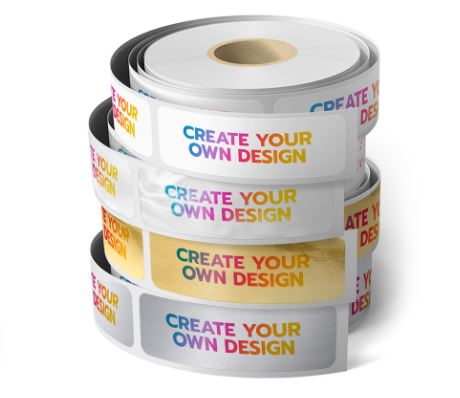 Stationery
123Print offers plenty of personalized stationery, including letterhead, notecards, notepads, spiral notebooks, thank you cards, Post-it Notes, labels, and more. Looking for additional products, you can also try Minted, CardsDirect, and Paper Source.
Kitchen Items
You can find personalized cutting boards, personalized serving trays, and personalized charcuterie boards at Bed, Bath & Beyond. You can find custom coasters and personalized napkins at 123Print.
Calendars
Brookhollow offers a great assortment of personalized calendars!
Phone Cases & Pop Sockets
Try Etsy and Casetify for custom phone cases, pop sockets, and smartwatch bands!
Crayons
Personalized crayon boxes from Crayola will make the perfect gifts for a creative child…or adult!
Candles
You can add your favorite photographs to a personalized Yankee Candle or create a custom candle with a name, address, and more at Le Labo. If you aim to add some luxury gifts to someone's holiday season, a Le Labo candle is a good start.
Home Décor & Fashion Accessories
Personalize towels, welcome mats, robes, makeup bags, wall art, Christmas stockings, and much more at Personalization Mall.
Magnets & Car Magnets
Find personalized magnets, calendar magnets, custom car magnets, and more at 123Print.
Ornaments
Create personalized Christmas ornaments at Personal Creations!
Yoga Mats
Yoga has only increased in popularity with stay-at-home and quarantine orders during the novel coronavirus. For fitness and meditation enthusiasts, get a personalized yoga mat from Yoga Direct.
Business & Executive Gifts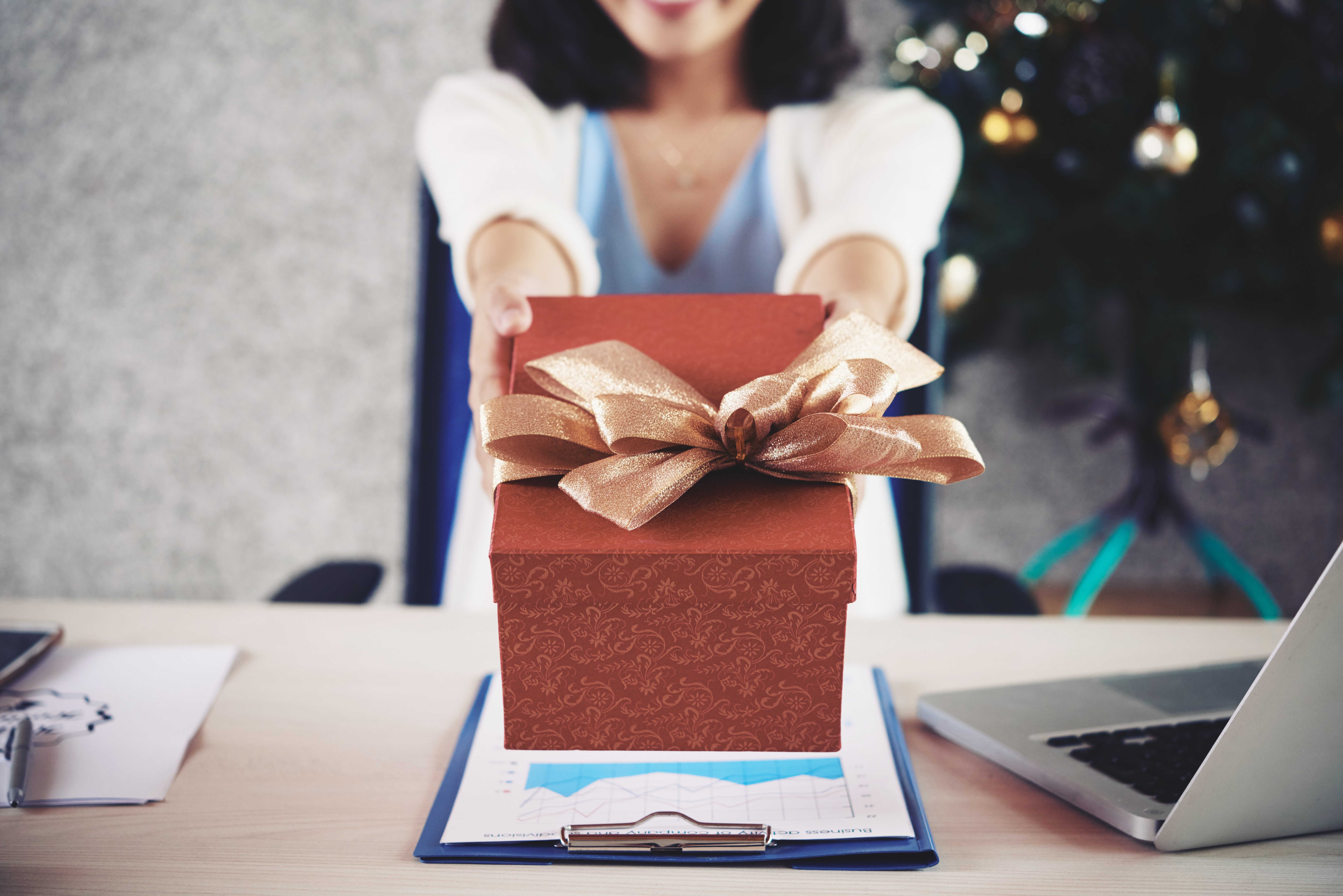 Mugs
Whether you are looking for stylish, unique, or personalized coffee mugs for clients, coworkers, or bosses, check out Discount Mugs, Wayfair, Society6, or Crate & Barrel.
Pens
Montblanc for the refined pen-lover who adores a luxury gift, personalized or custom pens for special colleagues, and quirky or unique pens for your favorite coworkers or customers.
Presentation Folders
Find custom presentation folders at 123Print!
Portable Charger
Select from an assortment of personalized phone chargers at Promotique.
Terrarium
These stylish terrariums from West Elm come with recycled glass and a beautiful wooden pedestal.
Zen Garden
Zen gardens, sand gardens, and rock gardens are the perfect add-on to a work desk. They are aesthetically-pleasing and meditative. Take a look at Zen gardens on Amazon.
Kindle
A kindle is a nice professional gift for the avid reader.
Noise Canceling Headphones
Bose noise-canceling headphones are the perfect accompaniment to a workday.
Puzzle
Check out these unique puzzles and games from Uncommon Goods.
Custom S'well Bottle
S'well bottles are unique and personal hydration devices that keep beverages hot or cold for hours, and they now offer custom branding for corporate gifts with plenty of stylish options to choose from!
Outdoor & Travel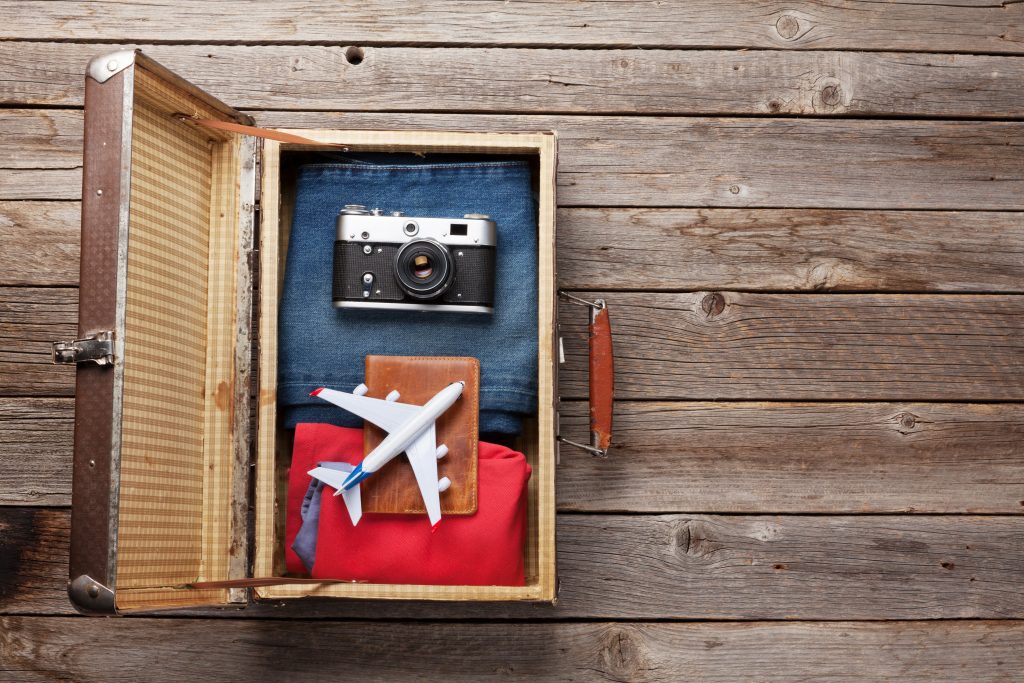 Fire Pit
A fire pit is a lovely addition to your backyard. Try Lowe's, Home Depot, or WoodlandDirect!
Car Jump Starter Kit
Forget traditional jumper cables, all you have to do is charge this device and keep it in your car for the next time you're stuck. Take a look at this car jump starter kit on Amazon.
The Carry-On from Away
Traveling may be a little tricky right now, but the Carry-On from Away makes the ideal present if you are looking for luxury travel gifts. You can customize the color, personalize the tags; it even has a USB port to charge your phone!
Custom Travel Bag
Take a look at an assortment of custom and personalized travel bags at LogoSportswear.
GoPro
For rugged outdoor photography, there is nothing better than a GoPro!
Filter Bottle
Geopress by Grayl is a water purifier and water bottle in one.
National Park Annual Pass
For that special someone in your life that loves the great outdoors, get them The U.S. Park Pass.
Portable Grill
It folds, it cooks, it's a Coleman; what more do you need? Try the highly-reviewed RoadTrip Grill from Coleman with wheels for convenient carrying.
Cooler
What road trip would be complete without a cooler? Yeti coolers offer unrivaled insulation with a rugged look and sturdy exterior.
Kayak
For the adventurer that loves the water, Vibe kayaks are worth a look.
Toys & Games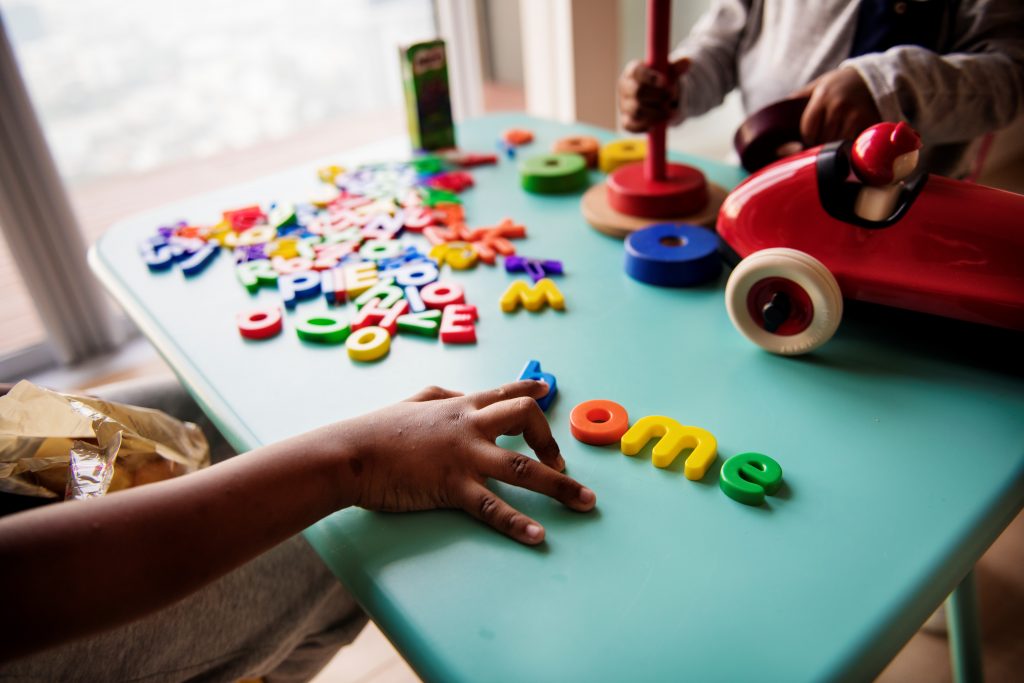 Bike
A bike is a timeless gift and one that is fun and healthy. Take a look at bikes from Schwinn, Mongoose, BMX, and more.
PlayStation 5
PlayStation 5 gets a second mention in this article for its anticipated release on November 12, 2020.
Squeaky the Balloon Dog
Squeaky the Balloon Dog is an interactive toy that responds to your voice, does tricks, inflates or deflates, and, yes, even farts (we all do it).
Nintendo Switch
A Nintendo Switch is a great portable videogame system that the whole family can enjoy.
American Girl Doll
An American Girl Doll is always a hit!
Peaceful Kids Yoga Kit
For your little yogi, try the Peaceful Kids Yoga Kit.
Throw Throw Burrito
While a dodgeball card game may sound a little ridiculous, it certainly sounds fun! Introducing Throw Throw Burrito!
CanJam
CanJam is a fun backyard game played with Frisbees!
Puzzles
Find children's puzzles at Ravensburger.
Plush Campfire Set
While your children may be too young to start their own campfire, this plush campfire set from Crate & Kids will help get them started.
Pets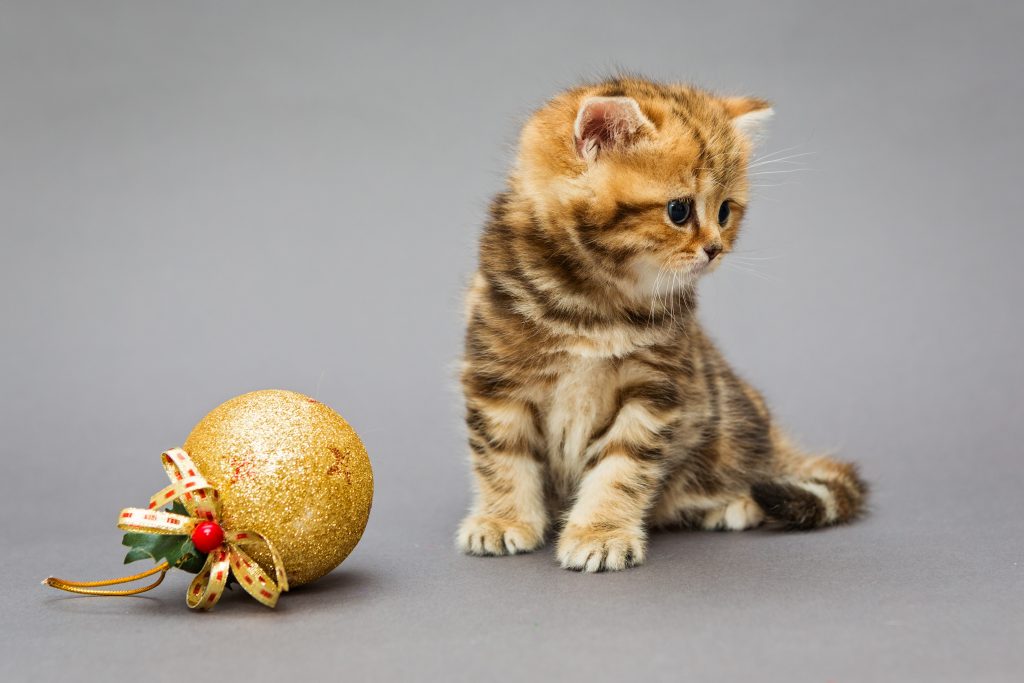 Pet Teepee
Yes, pet teepees are a thing. Find these stylish pet teepee homes on Amazon to keep your fur babies cozy all year long.
Wi-Fi Feeder
A WiFi pet feeder will ensure a regular diet while you are home or away. This smart pet feeder is customizable and can be controlled at the device or through an app on your phone. Try the PetKit Automatic Pet Feeder today!
Water Fountain
A pet water fountain provides clean filtered water to your dog or cat and is said to reduce hairballs – your pets will love it too!
BarkBox
BarkBox is a pet subscription company that sends new pet toys and pet supplies each month.
Kong Toys
Kong makes highly durable toys for cats and dogs.
Chewy
Chewy provides great pet toys and pet supplies for your favorite animals.
Rosé
Want to enjoy some rosé with your pet? Order this stuffed rosé bottle for your dog or cat.
Catnip
There are plenty of catnip products on the market, like raw 100% pure catnip, toys stuffed with catnip, or catnip wine.
Brainy Bones
Brainy Bones is described as a treat-dispensing puzzle for your dog.
Laser Pointer
You will have hours of fun with your cat or dog by simply purchasing a laser pointer.
Love & Romance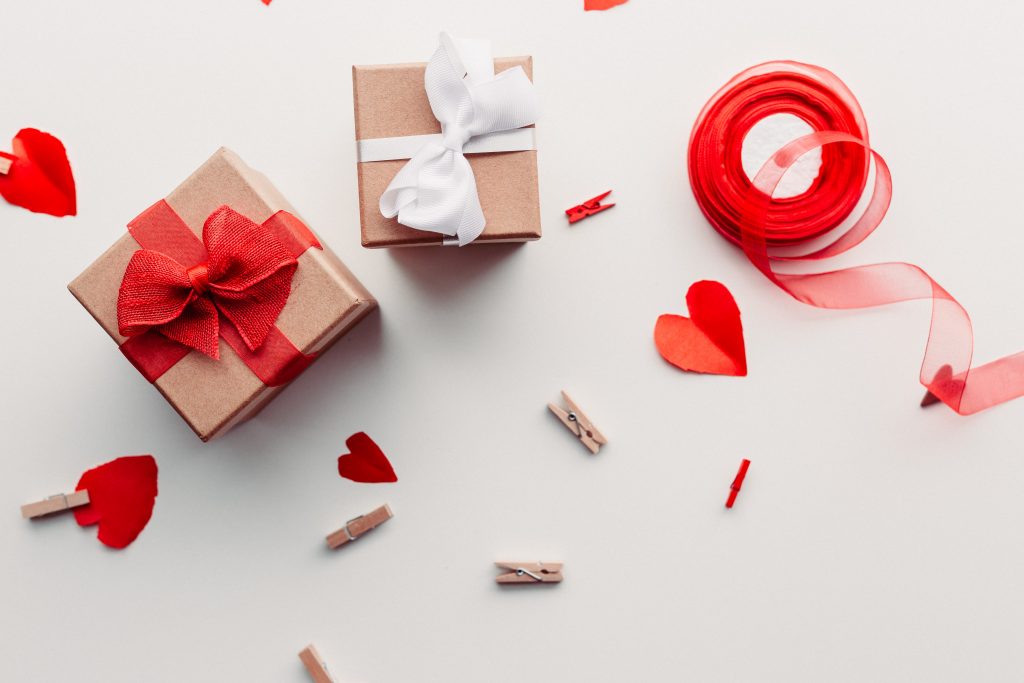 Massage Oil
L'Occitane makes arguably the best massage oil with a gender-neutral smell that is just divine.
Name a Star
You can name a star after your significant other at Star Name Registry.
Love Book
The best Xmas gifts for 2020 will come from the heart. Create a love book. A love book is a custom storybook that stars you and your significant other.
Personalized Wine
For the wine lover in your life, you can order personalized wines and personalized wine bottles with names, dates, photographs, and more.
Magic Message Box
You can personalize this light-up message box on Etsy to project a name or short message on your wall.
Flowers & Plants
Flowers are simple and traditional, but a classic gift that is sure to bring a smile. Order flowers or plants for your loved one today!
Book or Movie
What is a book or movie that you and your significant other both love?
Music
Does your significant other have a favorite musician? Learn to play their favorite song on an instrument, purchase concert tickets (virtual or in-person), order an album, find a decorative art piece that features that musician; some bands even have their own coffee table books!
Love Language Card Game
Purchase this love language card game to improve your communication skills.
Love And Paint
Paint a picture with you and your significant other using the tools right in front of you (your bodies) with Love and Paint.
Quirky Gifts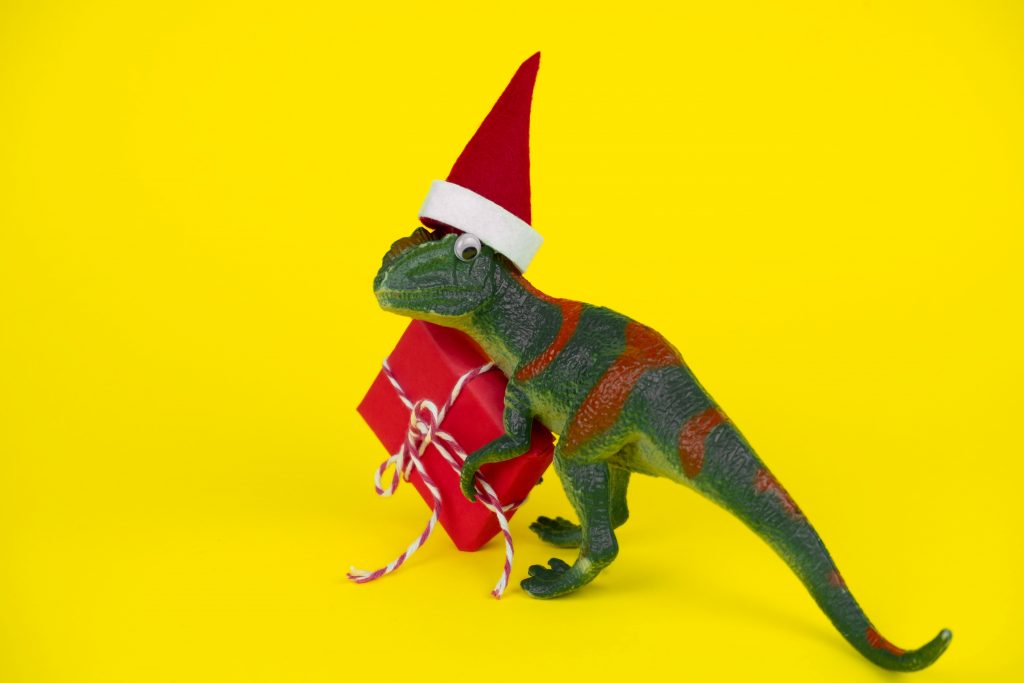 Picture Socks
Add pets, family members, and your favorite memories to these custom face socks!
Beer Brewing Kit
Make your own beer and ideal homebrew with this easy-to-use beer brewing kit.
MoonPod
MoonPod is the future of bean bag chairs and uses "high-density beads that mimic the sensation of flotation therapy."
Wave Meditation
There is a lot of stress to relieve in 2020. Wave Meditation incorporates music, words, and vibrations for the ultimate in relaxation, positivity, and mental clarity.
Selfie Toaster
Upload a photo of your gift recipient or the two of you together and this custom toaster will add an impression of that photo on every piece of bread.
3D Photo Cube
Display photos in 3D inside an elegant crystal cube from ArtPix 3D.
Unique Cookbooks
There's a Snoop Dog Cookbook, a Salvador Dali Cookbook, and plenty more to choose from!
White Noise Machine
This white noise machine by Dohm is great for the restless sleeper.
Friendship Lamp
2020 and the global pandemic can make it hard to stay connected. These friendship lights are shared between you and a friend; just touch the lamp to let them know you are thinking of them.
Cocktail Smoker
Craft the perfect smoky cocktails with this cocktail smoker that adds a unique and delicious flavor profile to your favorite adult beverages.
When in Doubt, Get a Gift Card!
Searching for more 2020 gifts? Sometimes a gift card is the perfect gift for someone who has everything. Go to giftfcards.com for your selections.