Looking for the best deal on business cards?
We've taken ten competitors from across the web and broke it down. We've examined the best business card deals the Internet has to offer. We've also taken a look at some notable print companies, like VistaPrint, Moo, and Jukebox, to see what all the fuss is about.      
It's time to take a journey – from the initial offers all the way down the business card rabbit hole to the arrival of each purchase. Find out what it's like to design your own business cards on well-known websites. See who has the top designs and how long it actually takes for them to arrive. Get a feel for the quality of each standard business card before you buy. It's time to learn how good those business card deals really are. Are you ready?
Vistaprint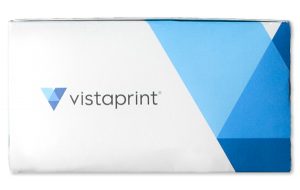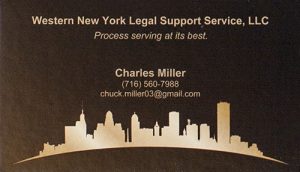 Vistaprint is offering a web deal of 500 business cards for $9.99, yet any mention of the deal is hard to find again once you get to their site. It does exist, at least for the moment, but it requires a bit of searching and the exact right set of product specifications to make it happen.
What I liked about Vistaprint was their easy-to-use customization tool. However, after uploading an image to it, I had a hard time figuring out how to properly align it. You could upload your own design or create business cards from multiple designs they had available. You could also create a list of other print marketing products to match your business cards. After creating your product, any subsequent visits to Vistaprint's website will additionally result in a tailored user experience based on your previous projects. This has pros and cons. If you want to continue creating additional business products based on your original theme, this feature is quite useful. If you want to start from scratch, it can be a pain.
When filling out my order, I was asked to input my phone number in the event they needed to contact me. However, the space did not allow for my five-digit extension. I would later find that I'd face a similar problem on most competitors' sites.
The grand total was $14.98, including shipping costs and applicable fees, for 500 business cards.
It took me six days to receive my business cards – two days early from the estimated shipping of eight days. They arrived in two branded Vistaprint boxes, which is nice if you are ordering multiple products from several different companies and want to keep track of them.  The paper quality was good enough, but the color was off (too off for my liking). I chose a solid black business card with a golden image of a cityscape. The cards looked brown. The golden cityscape was darker than the original image I had chosen. The lettering was crooked on some of the cards. Imperfections could also be found in the ink. A bit of the ink from the fronts of the cards had also run off onto the backs of others.  As a customer, I would have rather paid more for a higher quality product.
GotPrint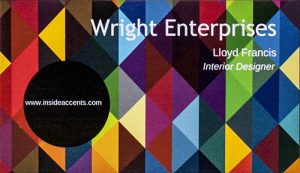 GotPrint professed a deal of $8.30 for 500 cards, but the total came out to $19.13 after the cost of shipping ($10) and additional fees – $4.15 more than Vistaprint! GotPrint's site was highly outdated, in both its overall design and software – you even needed to install flash player to create your cards. I wasn't quite sure what you could and could not click on their site – due to poor hovering indicators. In the particular business card template I selected it gave the option to add your business's website URL, but the design did not provide adequate space for a moderately-sized web address. In the template I chose, it did not give the option for a phone number either.
When I went to check out, my cost was quite a bit more than what the deal had offered, but I realized it was because I had selected rounded corners instead of square – it was very hard to go back and change this. Because of the poor maneuverability of the website and its rudimentary customization tools, the experience was frustrating – Vistaprint's website was far easier to use. The shipping time was less than Vistaprint, or so it appeared, but it was also $5 more. I also ran into difficulty checking out while entering my contact information. I hoped the arrival of the cards would prove better than my ordering experience.
It took three business days for my cards to arrive, but they were also a local company – only a stone's throw away from my corporate office in Dallas. They came in a plain cardboard box with no branding. However, as far as GotPrint's actual business cards were concerned, I actually liked them better than Vistaprint's. The paper quality was sturdy enough; honestly not much different from Vistaprint, but the color quality was much better.  They were multicolored business cards, so I had the opportunity to examine each color – all of them were quite rich – even black, where Vistaprint had failed miserably. There was minimal runoff from the ink onto other cards. Though, where I had added my web address, was crooked on every card.
Overnight Prints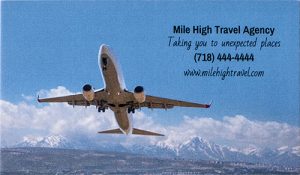 Overnight Prints professed a deal of 500 business cards for $7.49 – with a 15pt paper; both Vistaprint and GotPrint's standard cards came with 14pt paper. You could upload your own business card and simply order the prints, but they didn't have much of a design-your-own-tool to speak of. There was a blank card where you could upload graphics and enter text, but it was very hard to tell when you were dragging the image versus when you were dragging the text. Every time I went to click on the text it selected the image instead. It resulted in a lot of foul-ups, wasted time, and unnecessary frustration. Additionally, you couldn't choose to bold or italicize just a portion of the text – it was all or nothing. If you wanted a specific set of words bolded you had to create a separate text box. And you could only bold and italicize certain fonts.
When the time finally came to complete my order, I realized that the name of the company, Overnight Prints, was a bit of a stretch. You could choose to have your business cards overnighted – it was a $43.42 charge for "buy it today, get it tomorrow" shipping, and a $30.89 fee for regular overnight shipping. Economy shipping (with an estimated delivery of 9 days) was $7.96, for a grand total of $15.45 for 500 cards.
The cards arrived, as predicted, nine days later. I didn't notice a difference between the 15pt paper of Overnight Prints' cards versus the 14pt of the business cards sent from other companies. The design looked cheap, due in equal parts to their lack of a real customization tool and the printing of the actual image.  The ink runoff from the fronts of the business cards onto the backs of others was apparent, but not the worst I would see. As a whole, I was not at all impressed with these business cards; in fact, I was downright disappointed.
Staples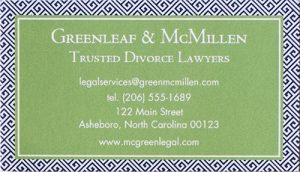 Staples was next on my list. Other review and coupon sites had talked about great deals there, but as you know, deals fluctuate. I saw a very misleading deal on their site that said 250 business cards for $0.99, but I did not find an actual price that even closely resembled this. The best offer I could find for 500 cards was $14.99. The best offer I could find for 250 business cards was $9.99, so I ended up ordering 250 cards, but my total came out to $21.58. I chose a template from their site and customized the text without running into any real trouble. They were standard templates, nothing wowing. When choosing a design from some companies (this being one of them) you have to pay an additional fee for a double-sided business card, so I only worked with one-sided cards in most cases. Unfortunately, for most of the designs on the Staples site, the back side was the best side – the front-sides were rather plain.
After ordering the cards, Staples said they would send me a confirmation email for my records. If you are a business, you know how important this is. Every other company promptly sent me a confirmation email, Staples' never came. I had to call to request one.
The Staples business cards arrived in eight days, which fell right in line with their estimated ship date. Just like the design I had chosen, nothing wowing, but there wasn't anything wrong with it either. The color matched what was on the site, and the lettering was centered and did not tilt. I found the white text slightly hard to read on the green background, but not detrimentally so. They were no less sturdy than any of their competitors thus far. The largest issue I had with the cards was the amount of ink runoff from the front of one business card to the back of another – out of every company I would examine these cards had the most unwanted transfer.
PSPrint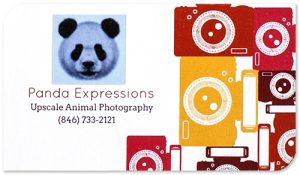 PsPrint was advertising 60% off their business cards. I elected to purchase 250 of them. The customization tools were quite thorough, but a bit confusing. They also had image filters like sepia, retro, and so on, which I thought was neat. It was rather tough finding the lowest deal on this site, and the 60% seemed like a gimmick. They kept showing the original cost for my 250 business cards at $54.61 with a minus $32.77 underneath, putting my grand total (with a $4.99 shipping charge) at $29.04. Was I just supposed to shake my head and go well, of course, these are the true prices, of course, they're reasonable, and look at how much I'm saving? No, because I had seen far better prices elsewhere.
My business cards arrived 13 days later – the longest shipping time by far. The colors were rich, but my image was blurry – I wondered if it had something to do with the filter I used. Lastly, the paper quality was the lowest out of the companies I had researched so far. It was flimsy and cheap, which was even more disconcerting because they had taken the longest to arrive and were the most expensive when compared to each company I had examined so far. And like many of the other companies, there was also some ink runoff between cards. I was underwhelmed, to say the least. It was time to stop chasing deals, and order from companies that had come recommended to me. My next stop was UPrinting.
UPrinting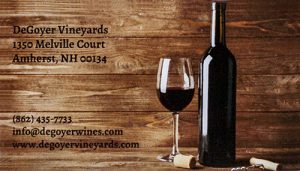 I placed a small order with UPrinting – 25 business cards. When creating your business card design, they give an option to search for stock images via their personalizer and pay roughly one to three dollars an image. The personalizer was not the most updated technology, but it did the job. With tax, a shipping cost of $7.61, and a printing cost of $9.77, my total for 25 business cards came to $18.81. When the time actually came to check out there was an error, and I had to refresh the page using CTRL F5 before I was able to make my purchase.
My business cards arrived six days later. They went straight in line with what I ordered. Once again, they weren't wowing, but the only visible problem was very light ink transfer between cards. The paper quality was standard. The image was relatively crisp. No real complaints.
 Jukebox Print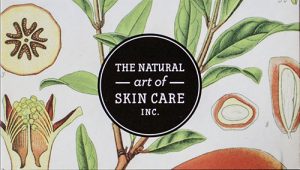 Jukebox Print had what they called 'wait and save business' cards that provided a six-to-ten-day turnaround. They were running a deal, so it was the same price for 1000 super gloss 16pt single or both-sided business cards as it was for 500 semi-gloss 14pt business cards. The price was $59 before fees – I later realized that this was a Canadian company and the amount in US dollars came out to $47.20 – they had an icon with an America flag stating that you could click for USD pricing. Rather than spend the extra money, I decided to order free samples. However, I did take a look at their customization tools and templates. Visually, the customization tool looked quite simplistic, but it seemed to offer what you would need to design a decent business card. Their business card templates were quite pretty, and there were many to choose from.
The free samples arrived ten days after I placed my order. They came in a sturdy decorative envelope that opened up to all their various business card types. 14pt to 24pt paper and several different finishes. The standard paper was what I had expected, nothing spectacular. The black in the design appeared to be crisp. There was no ink runoff on the backs of the business cards – but that was because the business cards had been placed in 7 different slots inside the envelope, individually, and I assumed they were presenting their very best so you would be more apt to order actual products. All-in-all I thought the business cards were a bit pricey – but they seemed nice enough.
PrintRunner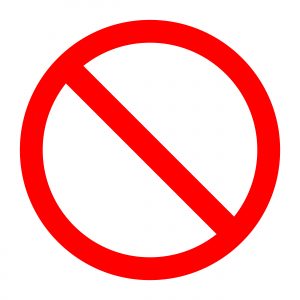 The best deal on PrintRunner is at 1000 business cards or more – each business card is sold at $0.02 apiece. If you order the minimum – 25 business cards – they are $0.27 apiece. There is no customization tool; you need to upload your own business card design already completed.
My business cards arrived in six days – three days before their estimated arrival date. This would have been great had they sent the correct business cards! It turns out PrintRunner had sent me someone else's business cards. DISQUALIFIED!
Moo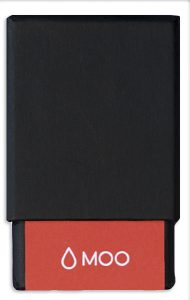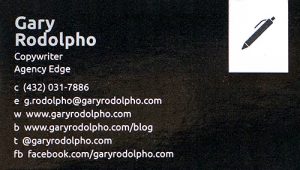 I ordered 50 business cards at a total cost of $20.49, including the $5.50 shipping charge. The website was visually exciting and will offer a personalized greeting every time you return to place another order. The packaging that my business cards arrived in was also quite striking. I ordered all-black business cards with a white font and simple design, using one of their templates. I wanted to see how the all-black card would fare when compared to Vistaprint. Their standard paper thickness was 16pt. I chose gloss instead of matte because it was the same price. Looking back, I wish I would have chosen matte, as I think it would have looked more professional. The personlizer was easy to use, though not overly versatile.
While waiting for my business cards to arrive, Moo actually called me on the phone to give a status update and to find out more about my business and why I had chosen their product. My business cards arrived 12 days after I placed my order – they were very sturdy. The black ink was not as rich as I would have liked it to be, but it was far better than Vistaprint's. Given the all-around experience, I would say mine was fairly favorable. I expected better print quality but was impressed with other aspects of the process and product.
123Print

We're not claiming 123Print is the best because that would be shameless advertising, but the customers surely agree that when considering the facts, 123Print certainly measures up to the top competitors. In this case, we encourage you to read 123Print's customer reviews and order a product to make your own educated decision, or you can opt for free samples.