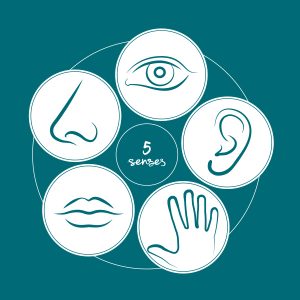 Large companies, medium and small businesses, as well as advertising professionals of all sorts, are banking on the notion of aroma-inspired purchases. Corporations are creating marketing scents – with signature fragrances and lab-generated mood-setters used to sell products and services.
Infusing the power of scent into a brand, organizations profit from a person's positive association with a particular smell. The more companies can engage our five senses with favorable emotions and memories, the likelier we are to buy. The number of businesses realizing the extreme power of scent is rapidly increasing.
Martin Lindstrom, marketing expert and best-selling author, states that "75% of the emotions we generate on a daily basis are affected by smell. Next to sight, it is the most important sense we have." He is just quoting scientific facts; any smell that passes our nose travels into our olfactory receptors and directly through the limbic system where it's processed – this is the portion of the brain that stores long-term memories and emotions.
The profitability of marketing scents
The concept of marketing scents isn't as new as you'd think. Real estate agents have been honing the power of scent for years, using inviting smells like baked goods, citrus fruits, and flowers, during showings, to sell properties. Theater and film conglomerates incorporated smells into their feature presentations dating all the way back to the early 1900s. If your mother wanted to get you to do your chores, she might bake cookies, and that lovely smell would be all the incentive you needed. The process of enticing someone to take a direct action based on a scent has just become more advanced, and its business has spread. Where at once the scope of marketing relied heavily on visual and auditory stimulation, scent is drifting closer to the foreground. In some cases, it's subtle, but in others, it will be the first thing you notice. Years down the road we will still be recalling smells with far more accuracy than the memory of any other sense.
Marketing scents are all around you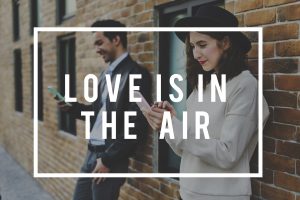 Tomorrow, tune your nose to the smells around you. What does your home smell like? Do you use air fresheners or a particular essential oil? Does it smell like coffee or cleaning products…flowers…or wet dog? And if it's the latter, what products are you using to combat its effects? If you say that your home doesn't smell like anything you are clearly not smelling hard enough. What do your clothes smell like? Your bed sheets? Were they washed recently? Tide detergent combines notes of citrus, sweet fruits, and flowers – with each evoking a particular feeling. The smell of citrus promotes cleanliness, sweet fruits increase comfort, and floral notes give off the sensation of warm motherly love.
Cleanliness has always been next to godliness, with a recent study backing up this ancient idea, as it shows that charitable donations and volunteerism are more apt to take place in a room sprayed down with citrus-scented Windex.
When you take a shower, what kind of products do you use on your hair and body? Do you spritz on perfume or cologne afterward? Perfumes have always been tied in with evoking a particular feeling or inspiring some sort of transformation – be it to a time, place, or state of mind that usually surround a campaign-inspired story. Take, for instance, Maison Margiela's Replica perfume line with scents entitled 'By the Fireplace,' Jazz Club,' 'At the Barber's,' 'Flower Market,' 'Beach Walk,' 'Funfair Evening,' and 'Lazy Sunday Morning,' to name only a few.
The top scent marketing companies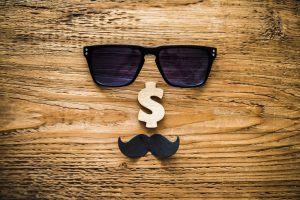 Now, as you are headed out of the house – what's your next destination? I am willing to bet that you'll come across at least one instance of scent marketing; maybe even where you work.
While some companies simply go for a scent that customers find pleasing, others directly incorporate it into their brand voice. Certain businesses even enlist the help of a third-party vendor to develop what is known as a signature scent, a unique fragrance tailored specifically to them.
Take a look at some of the companies now making it their job to develop marketing scents for your business:
Mood:™ Media: Creating multisensory experiences for over ten years! Founded in 2004, they have created worldwide prestige for themselves and others. Using immersive and multifaceted ad campaigns to develop a visual, auditory, and olfactory setting for the customers of such businesses as The North Face, The Body Shop, Ikea, and Aloft Hotels to name only a few. They now gross more than $460M annually.
ScentAir®: Another company that knows how to work their scent game. They were founded in 2000 and now gross about $19M annually. They have handled clients like Ashley Furniture, Under Armour, VCA Animal Hospitals, YMCA, Dave & Busters, and Marriott.
Prolitec®: This company has been scenting since 1996 – moving from France to the US in 2004. They develop signature marketing scents for major businesses in more than 80 countries, making more than 127,000 installations, with an annual revenue of approximately $11.4M. Clients have included Sky Rink at Chelsea Piers in NYC, Petco, and Aveda.
Air Aroma – This company was founded in 1998 and generates approximately $8.3M in annual revenue, creating marketing scents for brands like Hugo Boss, The Ritz-Carlton, and Nissan.
Aroma360 – This company is a newcomer to the scent marketing industry, and was founded in 2014. They have A-list clients like Atlantis Paradise Island Bahamas, Bellagio, and Lexus, but currently, generate less than $1M in annual revenue (about $761K).
Scentisphere® — Founded is 2002, this company creates predominantly print-based scent marketing campaigns for brands like Old Spice, Glade, and Kellogg's Fruit Loops.
Air Esscentials – Founded in 2007, this company provides worldwide marketing scents to Universal Studios, Morgan's Hotel Group, and the Eden Roc Resort.
Car companies are driving your decisions with marketing scents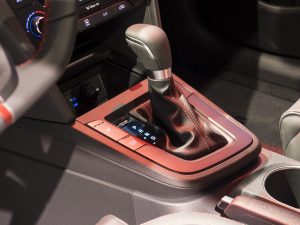 As you get in your car, consider the magnitude of this industry. Know that if you bought a Lincoln, a Lexus, a Ferrari, a Mercedes-Benz, a BMV, or an Aston Martin, they all use branded marketing scents in some way, whether at their dealerships, auto shows, or inside the cars themselves. It's not just high-end brands that are utilizing marketing scents either – Nissan, General Motors, and Toyota are all capitalizing on scent marketing too.
Walk into a Lincoln dealership and tell me it doesn't smell a bit like green tea, tonka bean, or jasmine. That's Essence of Lincoln, and it's meant to create a feeling of calm, luxury, and warmth. It was designed by SensoryMax with the help of the famous perfumer Rene Morgenthaler – who has crafted colognes and perfumes for Polo, Calvin Klein, and Elizabeth Taylor. Some showrooms pump The Essence of Lincoln straight through their ventilation systems, like the one in Pompano Beach, Florida. Sound over the top? They aren't the only company doing this, not by a long shot. Partnered with Air Aroma, Nissan integrated a combination of bergamot, cardamom, thyme, nutmeg, jasmine, green tea, and dry woods into their stands at automotive shows back in 2013. The first car company to do this particular type of scent marketing. They looked to infuse smells of luxury with notes of their Japanese heritage – with the intention of bringing it to their showrooms worldwide.
The inside of any car, from any company, is smell-tested by a team of professionals to ensure it is accurately representing their brand. That new car smell…it's different in every car brand and it's no accident – it's crafted, tested, and studied. Cadillac calls their signature "new car smell" Nuance.
Retail stores lead the way for effective scent marketing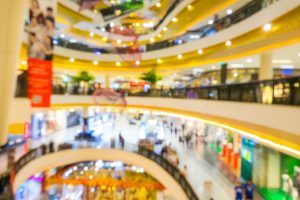 If you are heading to the mall for a weekend shopping spree, take a deep breath while inhaling through your nose. Retail stores work hard to create a multisensory experience for their customers; the goal is to keep you happy, interested, and shopping longer. Stores will dazzle you with striking window displays and perfectly crafted sales racks. Some companies will even create an obligation to buy, offering free samples and the subsequent guilt of walking out empty-handed. Clothing stores, like Nordstrom or any other big-name retailer, have conducted studies to determine which way their customers walk and look first. You likely know that stores will use specific color combinations to target different emotions, and they'll also play a particular type of music that fits well into brand voice. What you may not know is that many stores are also doing this in combination with a signature marketing scent.
Some scents are targeted to the masculine market while others more  towards women. Sony pumps a combination of mandarin orange and vanilla into their stores to create a marketing scent designed specifically to calm their female customers while shopping for electronics. But they're not the only ones to benefit from this type of scent marketing. Love it or hate it, Abercrombie & Fitch was one of the pioneers of retail scenting with their cologne 'Fierce' earlier on in the 2000's. Initially, employees sprayed this pungent scent manually at an alarming rate around the store before they decided to pump it through their HVAC units. Studies later speculated that their scent branding was starting to cause anxiety for some shoppers. Certain smells can make us feel enclosed while other scents, like coconut suntan lotion, for instance, create the feeling of being in a wide-open outdoor space. With a store like Abercrombie, already overcrowded, dark, and helter-skelter in every sensory sense of the work, the scent and initial branding efforts were no longer working, especially for the parents who were shelling out most of the cash. The store took a multimillion-dollar dive; they later changed their signature marketing scent and scaled it back significantly.
A study conducted by Nike estimated that they could increase sales by a whopping 84% through an effective scent marketing campaign. DXL, a big and tall men's store, received an award for their scent branding (a citrus scent appealing to both sexes) at a 2014 marketing event known as ScentWorld – with other attendees that included:
Sephora
Bulgari
Victoria's Secret
Hilton Worldwide
Sears
Samsung
Belk
Disney
And more.
Many stores work on creating unisex marketing scents because they are operating with multiple departments. Victoria's Secret can get away with heavy florals while Zara offers men's, women's, and kid's departments, and chooses to be represented by a spicy and more versatile scent.
New Balance uses leathers and woods to convey years of hard work and finely-tuned craftsmanship. When their marketing scent was first introduced into certain stores, particularly one in Beijing, shoppers were lingering longer and spending almost double the money.
Jimmy Choo – take a whiff of cardamom and ivy. Thomas Pink…fresh linen.
Smells can be addicting. When someone detects a scent they like, the reward center of their brain ignites; the same phenomenon that happens to drug addicts when thinking about their substance of choice.
Mass production of marketing scents
Barnes and Noble  is filled with the artificial scent of new books and fresh coffee beans.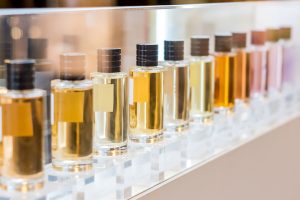 Heading to the supermarket? NetCost, a supermarket in Brooklyn, NY, has the perpetually pleasant smell of baked bread wafting in the air. It's artificial but effective; you wouldn't know that it's fake, but much to the chagrin of NetCost's customers the smell is created in a lab and pumped through the vents.
Marketing scents on vacation
Are you planning a vacation in the near future? Fly Delta. Their signature marketing scent 'Calm' will ensure you have a pleasant flight. Odds are you'll be staying at a hotel that is working with a scent company too, as they aim to provide a feeling of serenity to every customer. Marriott, Hilton, Bellagio, Westin, and Sheraton, they all do it, and the list only continues – all the way back home – as many luxury apartment complexes are also taking advantage of our attraction to smell.
Marketing scents in concerts, clubs, and casinos
Want to check out a show while you're on vacation? Even Shania Twain is getting in on the scent marketing action at her events; ventilating her signature perfumes into the crowd during shows. Cirque du Soleil also capitalizes on the power of scent. Seven Nightclub in Dallas…Goldbar in New York City…yep, them too. Casinos are getting in on the action as well.
Marketing scents in your day-to-day life
Need to stop by the bank to take out more cash? You'll find scent marketing there. Going to hit up the gym before returning home? You'll find scent marketing at gyms and wellness centers…doctor's offices too.
Grabbing a bite to eat? Restaurants serve up signature scents every day. And if you're craving some fries from McDonald's – ever wonder why they smell the same internationally? It's in the branding.
Marketing scents in the mail
Even your mail is inundated with scented marketing ads. Companies like Scentisphere have been helping businesses to deliver scents via direct mail since 2002 – through catalogs, labels, and inserts. They even employ scent marketing on product packaging. Some companies, like Mont Blanc, sell scented inks to be used with handwritten letters. Margret E. Hyde, a children's book author, has even created a title called Mo Smells Pink: A Scentsational Journey that incorporates scent right into the pages.
Digital marketing scents
Scientists are even developing technologies to transmit scents digitally. David Edwards, a professor at Harvard lead a team in creating a system called the oPhone – where scents can be crafted by the user and sent via text message. Small scent capsules are purchased and stored inside the machine; when combined together they can create a myriad of other smells. If this product begins to gain popularity, businesses will have yet another way to distribute their marketing scents to potential customers.
Battle of the senses
The US Military also recognizes the importance of scent. In 2003, the US Military coupled with ScentAir to create life-like scents for specific military training situations. The soldiers are taught to recognize olfactory cues in urban battlefields with smells ranging from baked apple pie to rotting flesh.
The power of scent marketing
Smell has always been a dominant force in the choices we make; many contend the most powerful among our senses. In regards to smell's place in advertising, Farah Abassi, founder of Aroma360 comments that "Scent is in its infancy, so the future of this industry is very exciting." The scope of scent marketing is, in fact, uncertain, the magnitude undetermined, and the possibilities potentially very fruitful, especially when coupled with other stimuli like audio and visual. Businesses can create a perception with scent that is very palpable, an alternate reality that may, in some instances, be more pleasant than the real thing.