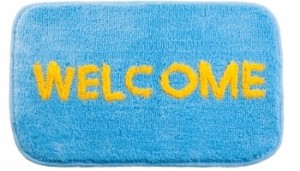 You never get a second chance to make a great first impression. This is true of job interviews, first dates, meeting your future in-laws and … email welcome messages.
A welcome message or welcome message series is a great way to immediately engage your new email subscribers. A well-done series can reinforce your brand, encourage an initial purchase and create a higher probability of additional purchases. Here are five steps you can take to easily create and deploy a successful welcome series.
Step 1: Identify Automation Capacity
Determine your ESP's (email service provider's) level of automation ability. You will first need to know if these emails can be sent automatically, either in real-time (preferred by many) or in another time frame — be it hourly or daily. Make sure the first welcome email can not only be set up to send automatically but that any additional messages, such as a follow-up or reminder message, can be automated as well. If your ESP does not have an automation option, you could batch your newly opted-in subscribers together and send once a day, once a week, etc. However, as you would imagine, an automated program will save you time, energy and will also ensure a smooth delivery for your new subscriber.
Step 2: Determine Timing
The timing of your welcome message is vitally important. Email subscribers are being conditioned to expect a welcome message from the brands they request to receive emails from, and they expect to receive the message relatively soon after they sign up. If you wait too long, your new subscriber may lose interest or forget they even signed up. The best way to determine your timing is to test it — try sending at different times to see what works for your customer base.
Step 3: Develop Messaging and Content
As with all marketing emails, the visual and written content is crucial in delivering a successful marketing message. Reinforcement of your brand is especially important considering this is your first time reaching out to your new subscriber. Keep the tone of the message in line with your branding as well. The content should ideally be short and sweet and quickly convey your main points which should be:
Hello!
Thanks for signing up!
Here's your discount as promised!
Step 4: Identify Discount Offer
A discount offer is a great way to entice potential subscribers to sign up for your promotional emails. Each market is different so you should identify a known winner for your discount offer and prominently display it in your welcome message content. Make sure you either imbed the discount into your URL and/or display the discount code in your content. There are not many things worse than offering a welcome discount and it not working for a new subscriber!
Step 5: Monitor and Test
Without keeping an eye on the email message's metrics, you won't know how good or bad you are doing. So, a definite element to a successful welcome series is to monitor the message metrics and test and optimize whenever possible. Deployment timing, discount offer, message content, subject line, etc., can all be tweaked and improved until you have a successful and profitable welcome series!
So, there you have it! Five easy steps to creating a welcome message that will introduce your company brand, engage your new subscribers and increase conversions.
Does your company utilize an automated welcome email? What other best practices would you recommend? Let us know in the comments below or connect with us on Facebook, Twitter or Google+.