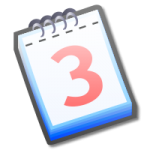 True, the trick-or-treaters aren't yet roaming the sidewalks, but marketers know it's time to get things organized for the winter holidays. The following holiday marketing timeline can help you prepare for a profitable season.
October Holiday Marketing Prep
• Create or update your holiday marketing plan, including setting dates for any holiday open houses, a party or other holiday events.
• Decide on promotions and special offers. Consider bundling products or services to create a gift package, volume purchase options and shipping offers.
• Set holiday pricing.
• Pinpoint the timing, and put everything on your schedule.
• Consider taking a company photo for use on holiday cards.
• Customize and order holiday greeting cards and holiday party invitations.
• Decide if you'll be giving customers gifts, then set a budget, choose the gifts and order them.
• Order holiday decorations.
• Meet with your web designer about holiday updates.
• Select a caterer and place orders for any holiday refreshments or meals needed for events.
• Evaluate your inventory and stock appropriately.
• Staff to meet customer demands.
• Announce your holiday work schedule.
• Check out our "3 Unique Fall Marketing Ideas" blog to take advantage of the "minor holidays" before December arrives.
November Holiday Details
• Decorate the store and your website for the holidays.
• Add seasonal greetings to your email signature.
• Mail holiday party invitations one month before the party.
• Handwrite brief personal notes on your holiday greeting cards.
• Double-check inventory.
• Announce holiday promotions and events with store signage, mailings and email, on your website and on any social networks where you and your customers participate.
• Check back with caterer to confirm details for open house, party or other holiday event.
December Marketing Execution
• Mail your holiday greeting cards the first week of December.
• Prepare for and host holiday events.
• Continue to advertise holiday promotions and events in email, on your website and on any social networks where you and your customers participate.
• Didn't get everything done? Read our "Making Last-Minute Promotions Work" blog for ideas on pulling off marketing ideas in the 11th hour.
• Sell your way into the new year.
• Keep family and friends a priority and celebrate the holidays with them!